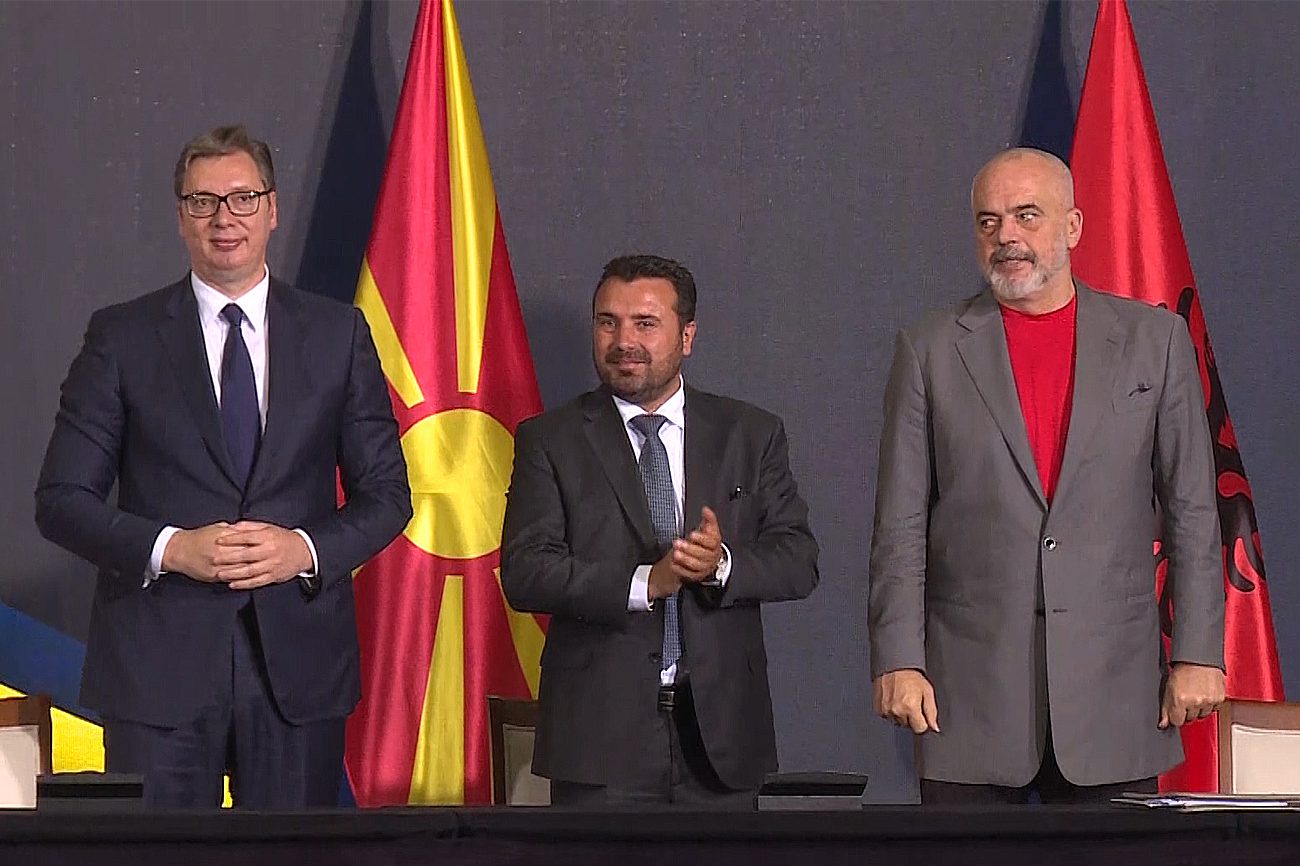 OPEN BALKANS: Six agreements for EASIER business operations in the region
The businesses and citizens of Serbia, Albania and North Macedonia will soon be able to trade, travel, employ scarce staff and integrate faster economically within the Open Balkans initiative, the Serbian Chamber of Commerce announced.
As it is stated, this was confirmed at the Summit of the three leaders in Tirana by signing six trilateral and bilateral agreements, the implementation of which should improve business operations in the region and speed up the flow of people, capital, services and goods.
With their signatures, the guarantee and support to the fact that what was agreed and signed will come to life in practice were provided by President of Serbia, Alesandar Vucic, and Prime Ministers of Albania and North Macedonia, Edi Rama and Zoran Zaev.
"Today we have concrete solutions that save time and money, and make our economies more competitive on the global market. In the next three months, the single labour market and the single work permit will come to life," said President of the Serbian Chamber of Commerce, Marko Cadez.
Businessmen expect that the first benefits of the agreement within the Open Balkans initiative will soon be seen in practice through the application of harmonized phytosanitary, veterinary and other certificates, which will reduce business costs and improve the competitiveness of companies.
An agreement on conditions for free access to the labour market in the Western Balkans, an agreement on linking electronic identification schemes for citizens of the Western Balkans and an agreement on cooperation in veterinary, phytosanitary and food and feed safety domains were signed in Tirana.
The Government of Serbia and the Council of Ministers of Albania signed an agreement on mutual recognition of the approvals of authorized economic operators for security and safety (AEOS), and such a document was signed by the Government of North Macedonia and the Council of Ministers of Albania.
On the sidelines of the summit, the Agreement on Cooperation of Accreditation Authorities in the Western Balkans was signed.
Izvor: Beta
Foto: Screenshot