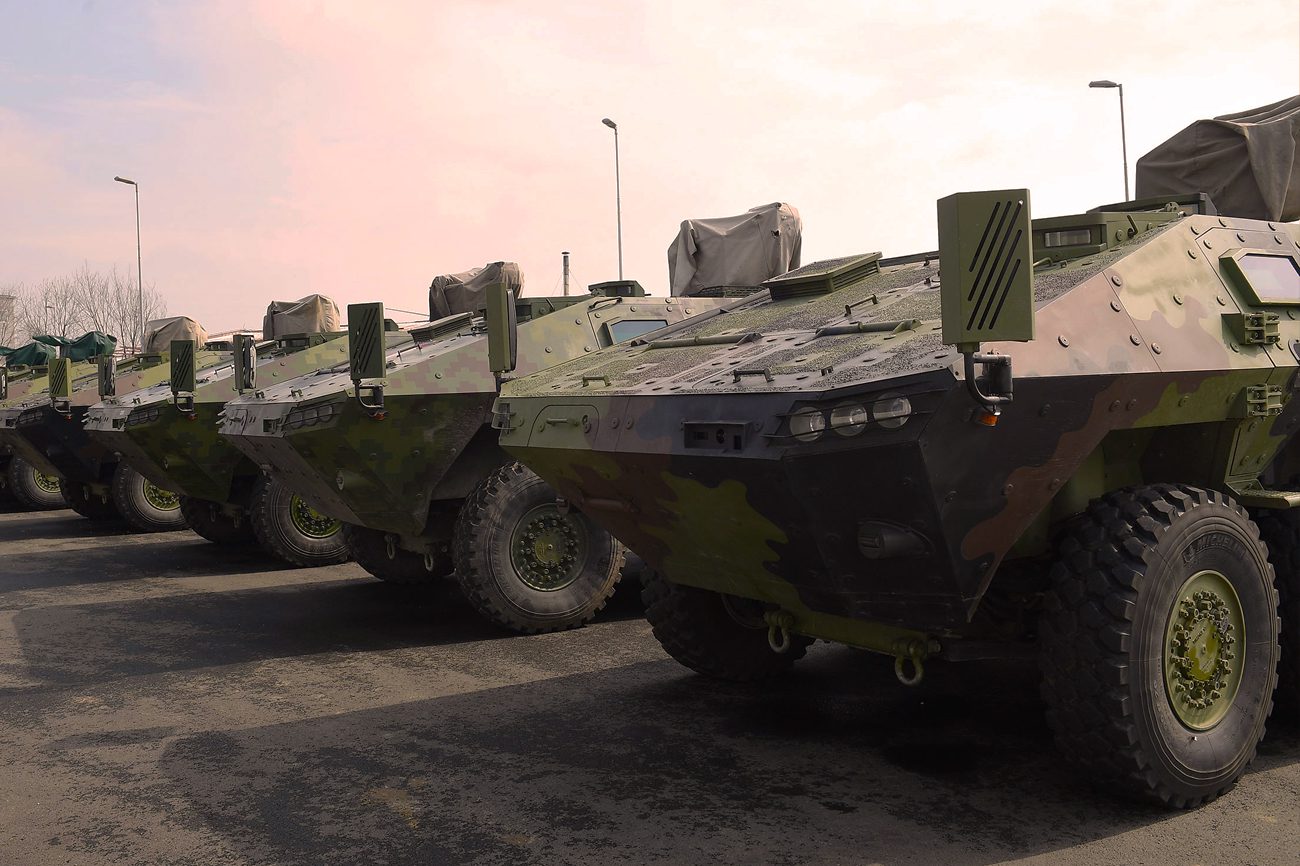 Serbian artillery "TARGETS" its market in the world
Last year, Serbia exported more than 1,500 artillery missiles, 72 artillery weapons and ten armoured combat vehicles, the Balkan Security Network portal reported.
According to the portal, referring to the report of the Ministry of Trade, Tourism and Telecommunications submitted to the OSCE, the main markets of Serbia were Cyprus, Greece, Turkey, the UAE, Saudi Arabia, Armenia, the United States and Israel.
"Heavy weapons, artillery and combat vehicles were exported to Cyprus. It is a continuation of the business deal that has been realized since 2019, which includes the division of self-propelled 155 mm calibre artillery systems Nora-B52 , artillery command and reconnaissance combat vehicles Milos and associated logistics vehicles. The 2019 report states that 12 artillery systems and four combat vehicles were exported," it is stated.
The export list includes 60 artillery weapons for Uganda, and according to the sources of that portal, these are 120-millimeter mortars.
"1,500 artillery missiles were exported from Serbia to Turkey and 25 to Greece. Although the Greek business deal is modest in quantity, this year it has grown into an economically and politically important business deal because Belgrade-based company EDePro has contracted the export of a large quantity of G-2000 122 mm calibre missiles with a range of 40 kilometres," it is added.
Greece has decided to procure rockets for its RM-70 multi-barrel rocket launchers, a Czechoslovak derivative of the famous Soviet BM-21 Grad.
The report for OSCE also mentions the export of as many as 9,600 missiles of the 107 mm calibre to the UAE, in the category of artillery system export. The UAE has been a big user of rockets from Serbia in the past, and according to the data for 2019, this country procured 23,705 items, and a year earlier, 14,200 items.
The list for rockets and launchers includes 122 mm rockets and rocket engines, and in addition to Turkey and Greece, there are 1,000 items for Saudi Arabia, 100 for Armenia and 10 for Israel.
The portal adds that according to the UN report, the list of small arms export also includes 56,218 pieces of various weapons, from new production, but also surpluses.
Izvor: Beta
Foto: MOD