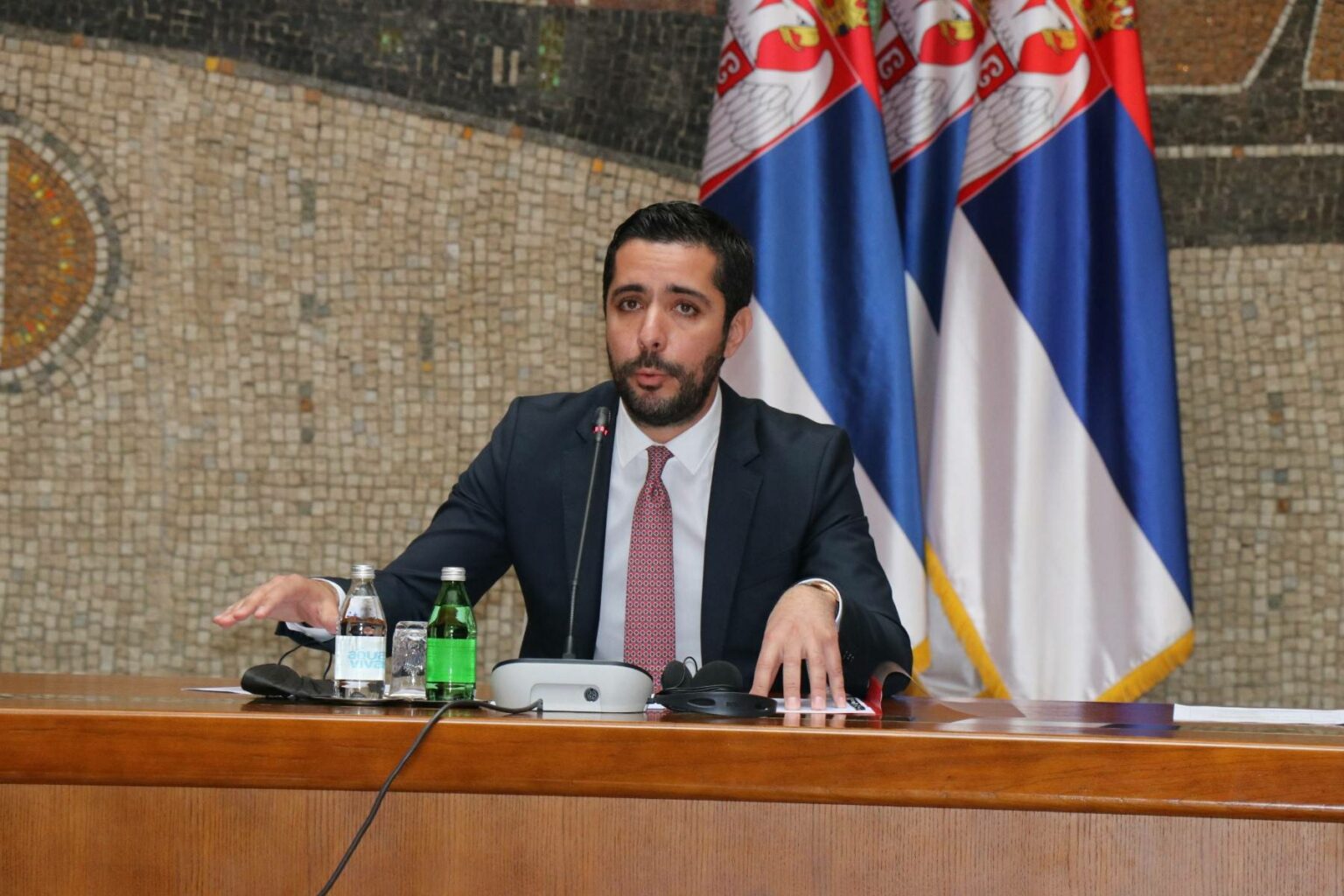 "Open Balkans the best regional project in last 30 years"
Serbian Minister of Construction, Transport and Infrastructure Tomislav Momirovic has said in Tirana that the Open Balkans is the best project that has emerged in Southeast Europe in the last thirty years, designed to bring all the countries of the region together around what unites them.
Before the meeting about the roads of the Western Balkans in 2022, after a meeting with Minister of Infrastructure and Energy of Albania, Belinda Balluku, Momirovic pointed out that Serbia and Albania had the opportunity to make the biggest economic strides in their history.
The minister said that all the connections between states were primarily related to infrastructure, i.e. to road, rail and air traffic, adding that today we had regular air communication between Belgrade and Tirana and two flights were realized on that route on a daily basis.
As announced by his Ministry, Momirovic stressed that one of the projects presented at the conference "Western Balkans" was the reconstruction and modernization of the Belgrade-Bar railway.
During the reconstruction of the Belgrade-Bar railway, our plan is to separate one branch and connect both Shkodra and Tirana with this strategically important railway for Serbia, and thus strengthen it further, Momirovic said, adding that more and more people travelled daily from Albania to Serbia, as well as vice versa, and that road communication would only grow.
The Western Balkans Road Summit 2022, organized by the Permanent Secretariat of the Transport Community, the European Investment Bank (EIB) and the European Bank for Reconstruction and Development (EBRD), entitled "Shaping the Future: Safe, Smart and Sustainable Roads", will bring together Southeast European partners and senior officials in charge of transport, representatives of EU member states, regional institutions and international organizations.
Vucic fed up with begging: You either want to join or not
President of Serbia, Aleksandar Vucic, on the occasion of the Open Balkans Summit in Ohrid on Tuesday, said that he was "tired of begging and the need to tell others that they should join".
"We have the Open Balkans between North Macedonia, Albania and Serbia, others can either join or not, I will definitely not beg anyone," said the president, as a guest in Dnevnik on RTS TV.
Vucic was also asked whether the Open Balkans was becoming more attractive for other countries, especially considering that Prime Minister of Montenegro Dritan Abazovic and Zoran Tegeltija, Chairman of the Council of Ministers of BiH, would also be present at the Summit for the first time.
He stressed that Zoran Tegeltija and Abazovic were just observers and that he did "not know if it is becoming more attractive to others".
Izvor: Danas, FoNet, RTS
Foto: Beta