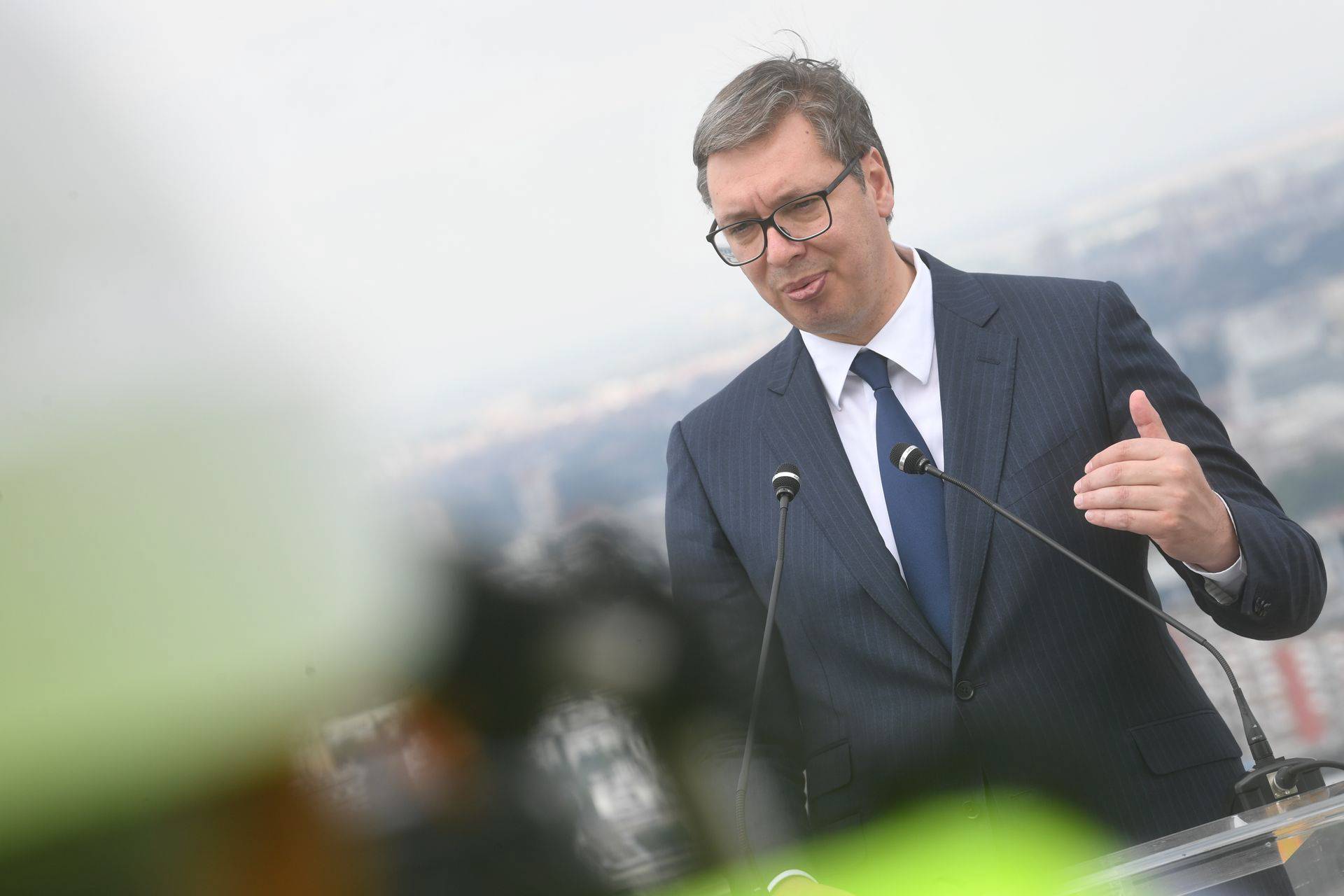 No more "energy" surprises: Vucic announces PEACEFUL WINTER
President of Serbia, Aleksandar Vucic, has said that it is almost impossible for the energy sector to experience major breakdowns again, and he estimated that the winter will pass without major problems, and that the citizens of Serbia will not be affected almost at all by the energy crisis.
During his visit to the Kostolac Thermal Power Plant, Vucic said that there were breakdowns at only 500 connections, that everyone had electricity and that a stable supply was provided at the same price of electricity, which was one of the lowest in Europe.
"People, it is almost impossible for us to encounter an unexpected situation of any kind and to experience a system shutdown and major breakdowns, we will endure this winter without significant problems and ensure that our factories have electricity and produce new value for our country," Vucic said.
He thanked the miners who excavated 34,000 tons at the mines on Saturday, thus exceeding the norm by 13 percent.
"On Saturday, consumption was 116,830 megawatt hours, we produced about 99,000, and we imported the rest. A few days ago, we only had 70,000," said Vucic, adding that working days were a problem because the industry was working well.
He explained that seven of the eight units were currently working at TENT, but not at full capacity "because the garbage and mud remained", so fuel oil was added, while the lack of fuel oil was being resolved with Iran and Azerbaijan.
Vucic announced that 3,000 tons of better quality coal would be sent from Kostolac to Obrenovac every day, in order to strengthen the capacities.
When asked what the purpose of his visit was, Vucic answered that the president belonged with his people, and that he had come to "encourage the miners".
Energy is one of the key issues nowadays, and that is why it is the president's job to visit Kostolac and the miners, Vucic pointed out.
"I could dig coal today, if I had to I could, but it would only serve for marketing purposes. I came to encourage and support the people who work here," Vucic explained.
Izvor: Beta
Foto: Beta