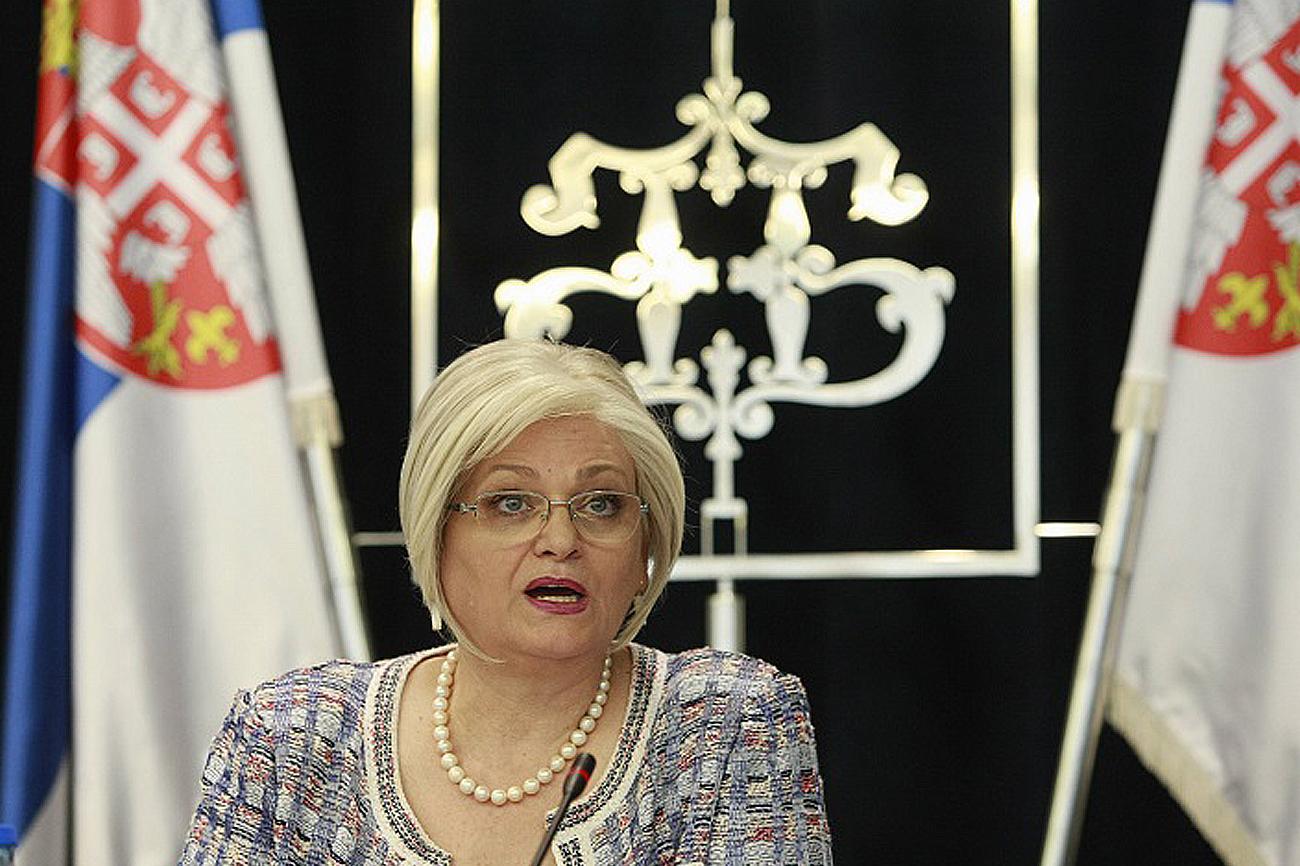 Governor: Some traders ARTIFICIALLY RAISE PRICES and inflation
NBS's Governor Jorgovanka Tabakovic said today that certain retail chains were taking advantage of the temporary rise in inflation and they were unjustifiably and artificially raising prices, and she told them that they should be aware that this could backfire on them.
Answering reporters' questions in the NBS, where the November inflation report was presented, Tabakovic said that on October 31, she bought 200 grams of "strong" coffee, which cost RSD 239, and she showed the receipt, stating that after only two weeks, the same coffee cost RSD 369.
Such a price increase is unacceptable, Tabakovic emphasized.
She said that she then analysed the prices of that product in the retail chains from their websites and determined that they ranged from RSD 234 to as much as RSD 374.
"They are taking advantage of the psychological aspect and they are not aware of the fact that the current benefit produces much greater damage. Those who are 'running amok' are trying to create a spiral of inflation," said Tabakovic.
She pointed out that some traders viewed the situation related to the inflation selfishly and they did not understand that it could be "a boomerang that will return to them through an unjustifiably increased price of raw materials", and that they could lose customers, reports Tanjug.
The governor said that the NBS did not neglect the influence of the psychological aspect, but that it neither underestimated nor overestimated it, considering that the inflation was dealt with in the central bank by the people who had experience with the hyperinflation that our country experienced in the 1990s.
Tabakovic said that almost all the countries in the world were afraid of inflation, since it was much higher in many countries than in previous decades.
"There is this fear in all countries, but it is important not to panic," said the NBS's governor, adding that the Central Bank of Serbia would do everything to prevent high inflation in our country.
She stated that the NBS estimated that inflation in Serbia would rise above the upper limit of the target range by the middle of next year and return to the lower part of that range at the end of the year, and she recalled that inflation in October amounted to 6.6 percent y-o-y , while the target range was 3%, with a deviation of plus or minus 1.5%.
Izvor: Agencije
Foto: Beta