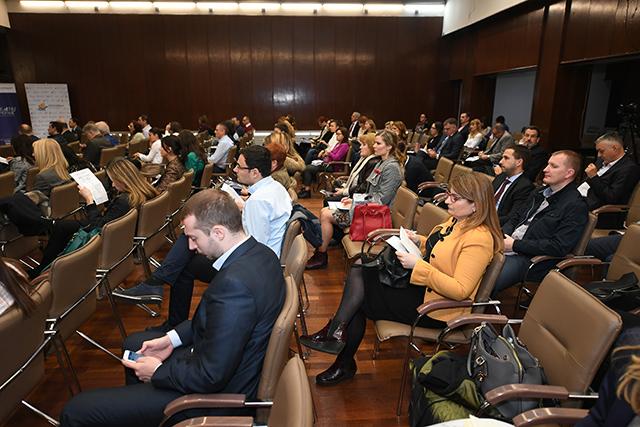 World Bank: Serbia is the fastest and most committed to the reform of corporate financial reporting
"Several years ago, the Ministry of Finance of the Republic of Serbia started working on the modernization of the corporate financial reporting standards and practices, in line with EU standards and in line with global successful practice. In the Centre for Financial Reporting Reform of the World Bank, we have worked with many countries that are trying to undertake similar transformation processes. It is not easy, but we have never seen a stronger commitment to reforms and more promising early results than in Serbia," said Jarrett Decker, Director of the Centre for Financial Reporting Reform of the World Bank, opening an expert conference dedicated to the importance and quality of corporate financial reporting in Serbia "REPORTS COUNT".
The expert conference was organized within the Project of technical assistance to Serbia in the corporate financial reporting reform, implemented by the Ministry of Finance of Serbia with the support of the World Bank, owing to a donation of the Government of Switzerland in the amount of EUR 3.4 million.
"Serbia has included in the law the gold standards of financial transparency – International Financial Reporting Standards (IFRS) and International Standards on Auditing (ISAs). The updated translations of IFRS for SMEs and ISAs are published in the Official Gazette and on the website of the Ministry of Finance of the Republic of Serbia. The process of collecting and reviewing the financial reports of state-owned enterprises has improved, and activities are in progress that focus on increasing the capacity for processing this financial information. Proposals are prepared for essential amendments to the Accounting Act and the Auditing Act in accordance with the latest EU directives about which the opinions of a wide range of stakeholders will be sought. A professional training program has been developed in accordance with international accounting and auditing standards. This year, dozens of workshops, lectures, webinars and other events took place in Belgrade, Nis, Kragujevac and Novi Sad, and the plan is to organize new ones," said Decker.
According to Acting Assistant Minister of Finance of the Republic of Serbia, Filip Sanovic, all the above-mentioned activities are enabled through the implementation of various parts of the Project in the previous period, with the cooperation and supervision of the World Bank.
Izvor: BIZLife