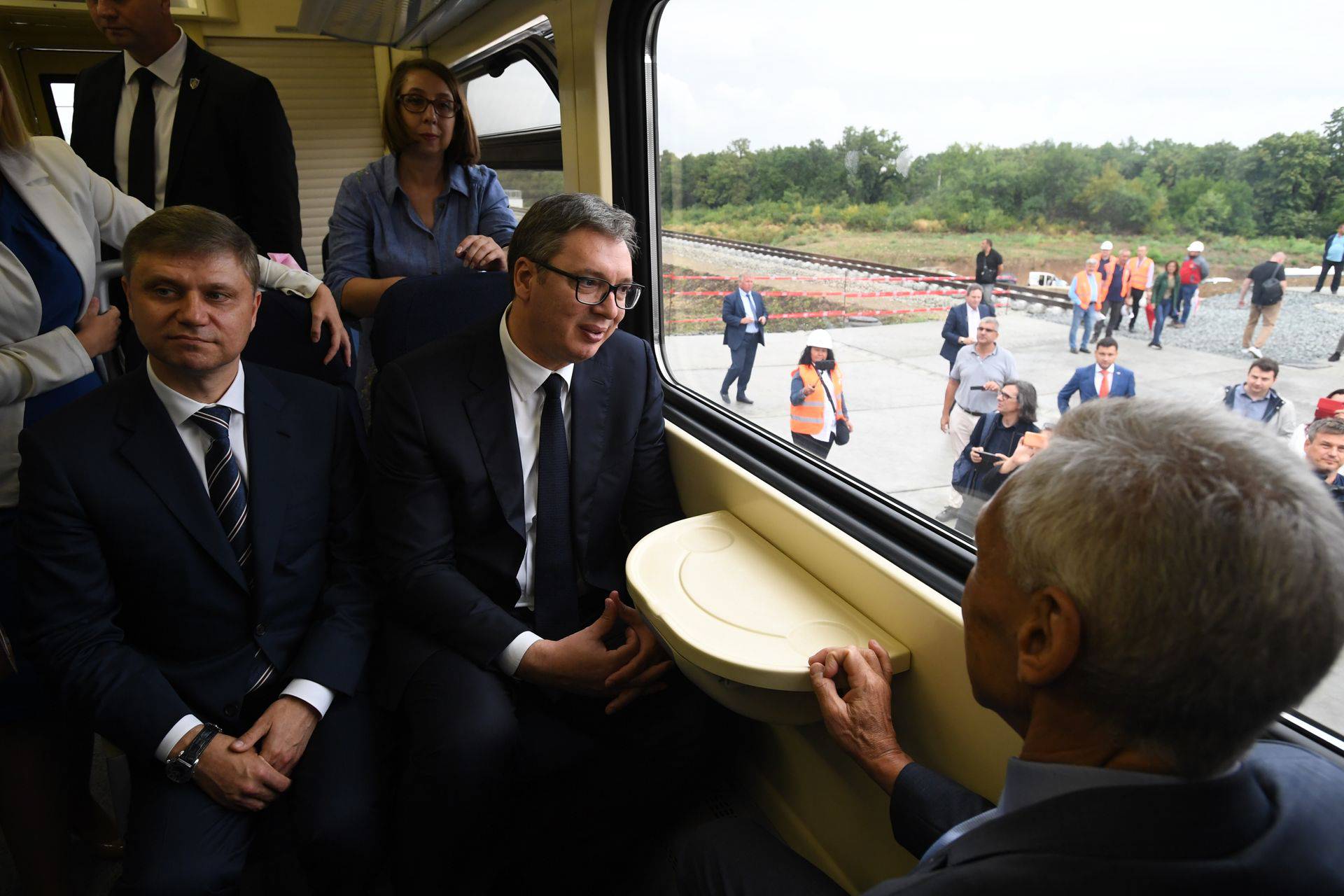 Vucic tours works on the subway: "I think I will ratify the Act"
President of Serbia, Aleksandar Vucic, has stated that it "seems" to him that he will ratify the Expropriation Act, adding that he has read three different opinions of experts in which it is not stated that there is anything unconstitutional.
He emphasized that there were objections in the three opinions that he had read, but that none of them stated that the Act was unconstitutional. He said that he did not like threats and ultimatums, stating that he was not afraid of protests against that Act or the traffic blockades, and that he was not afraid of street protests, but that he could only be defeated in elections – or killed.
"That decision (on ratifying the Act) will not be based on the wishes of the opposition, I will never make concessions to protestors," said the president of Serbia.
After touring the works on the subway at Makis, Vucic said that he was accountable to the people in the elections and that he was presenting what the government was doing.
Touring the works on the subway every week
The president of Serbia also talked about the works on the subway during the tour of the construction site. He announced that he would visit the construction site every week.
The works began on November 22, but without the presence of state and city officials. As a reminder, at that time, environmental associations protested at that location in order to point out that the construction site would jeopardize the water supply of Belgrade because the main city spring was located at Makis.
"They said I was afraid to come here. I said I would be there in a few days. I will tour the works every week, so that they would see that they cannot stop our builders, no matter how much they wanted to return Serbia to the past," said Vucic.
He pointed out that the construction of the subway in Belgrade had been talked about for 53 years and that all politicians had tricked people.
"Subway will be completed in six years"
"The subway will be completed in six years," said Vucic, thanking the workers who, as he said, "are pushing Serbia forward."
Vucic emphasized that the subway construction project was not only important for Belgrade, but also for entire Serbia.
"If you calculate the investments in the first two lines alone, around 4.6 billion euros, and the amount will probably be higher than five billion euros due to the price of construction materials, that is an additional impetus for the Serbian economy and its additional growth," Vucic said.
Izvor: Beta/RTS
Foto: Beta/Predsedništvo Srbije/Dimitrije Gol