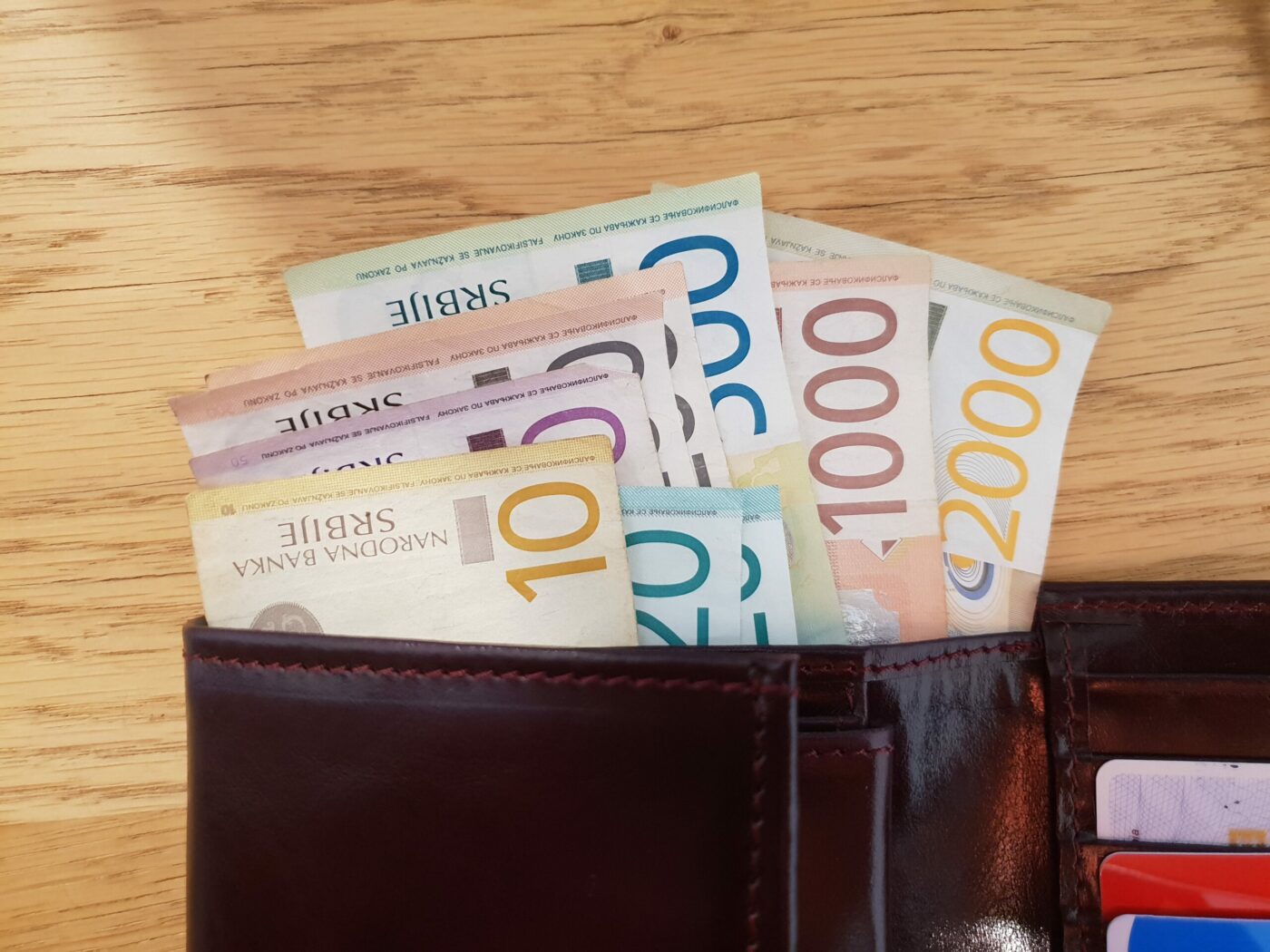 Trade union member believes in INCREASED MINIMUM WAGE, because PRIME MINISTER showed up
The president of the UGS "Nezavisnost" union and a member of the collegium of the Social and Economic Council (SES), Zoran Stojiljkovic, says that it seems to him that, with the arrival of Prime Minister Ana Brnabic at the collegium, a door was slightly opened for a better offer through real negotiations on increasing the minimum wage for 2022.
"I do not believe in a spectacular change in the stance of the Government of Serbia on increasing the minimum wage, but it seems to me that the arrival of Ana Brnabic at the collegium was an additional effort to establish whether the minimum wage can be above RSD 35,000" Stojiljkovic said.
Prime Minister Brnabic participated in the SES collegium, during which an increase in the minimum monthly salary for 2022 was discussed, her office has communicated.
She stated earlier that a general decision was reached that the new amount of the minimum wage would be higher than RSD 35,000, but that it did not seem realistic at the moment that it could reach RSD 39,000 as required by the unions.
Stojiljkovic said that the SES presented arguments to Prime Minister Brnabic that an increase of 9.4 percent, i.e. from the current RSD 30,900 dinars to RSD 35,012, announced by President Aleksandar Vucic, and communicated by the Ministry of Finance on Monday only keeps the status quo, instead of the "minimum wage" being realistically increased to equal the minimum consumer basket, which, according to estimates, will be RSD 39,000 next year.
According to Stojiljkovic, it was agreed three years ago that the minimum wage should be equal to the value of the minimum consumer basket this year and if this is not achieved, it will be difficult to fulfil the promise of the President of Serbia that in 2025 the minimum wage will be EUR 500, and the average salary EUR 900.
He said that Brnabic probably came upon an invitation of the Minister of Labour, Employment, Veteran and Social Affairs, Darija Kisic Tepavcevic who wants to coordinate the opinions of social partners, the Government of Serbia, employers and the two representative unions, UGS "Nezavisnost" and the Association of Independent Trade Unions of Serbia (SSSS).
If the social partners do not reach an agreement on the minimum wage, the final decision will be made by the Government of Serbia, by September 15 at the latest.
Izvor: Beta
Foto: BIZLife