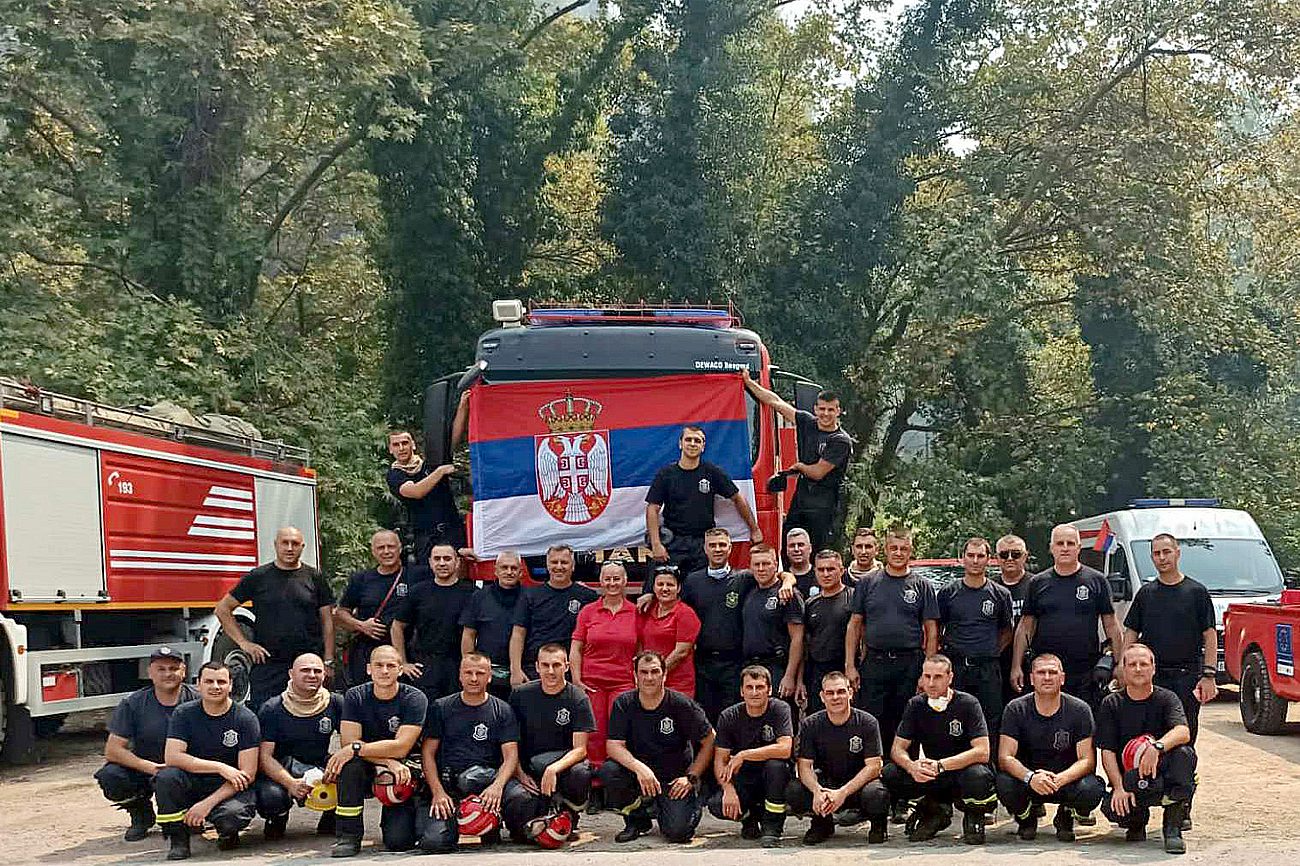 THEY FOUGHT FLAMES IN EVIA: Serbian firefighters come back from Greece (PHOTO)
Serbian firefighters, who were sent to the island of Evia to help put out the fire that engulfed the island, returned on Saturday to Nis, from where they left for Greece a week ago.
In a special unit sent to Evia by the Ministry of the Interior (MUP) and the Sector for Emergency Situations, there were 37 rescue firefighters, 14 vehicles and three helicopters.
The deputy commander of the Fire and Rescue Brigade, Dragan Nikolic, said that the Serbian firefighters managed to defend from flames the three and a half kilometer long line on Evia.
"From the very first minute when we stopped on the field, the fire did not pass. I think we were the only ones who succeeded in that. We managed to defend the villages and the huge area that was behind us. If we hadn't succeeded, the fire would have been even more dramatic", Nikolic told reporters.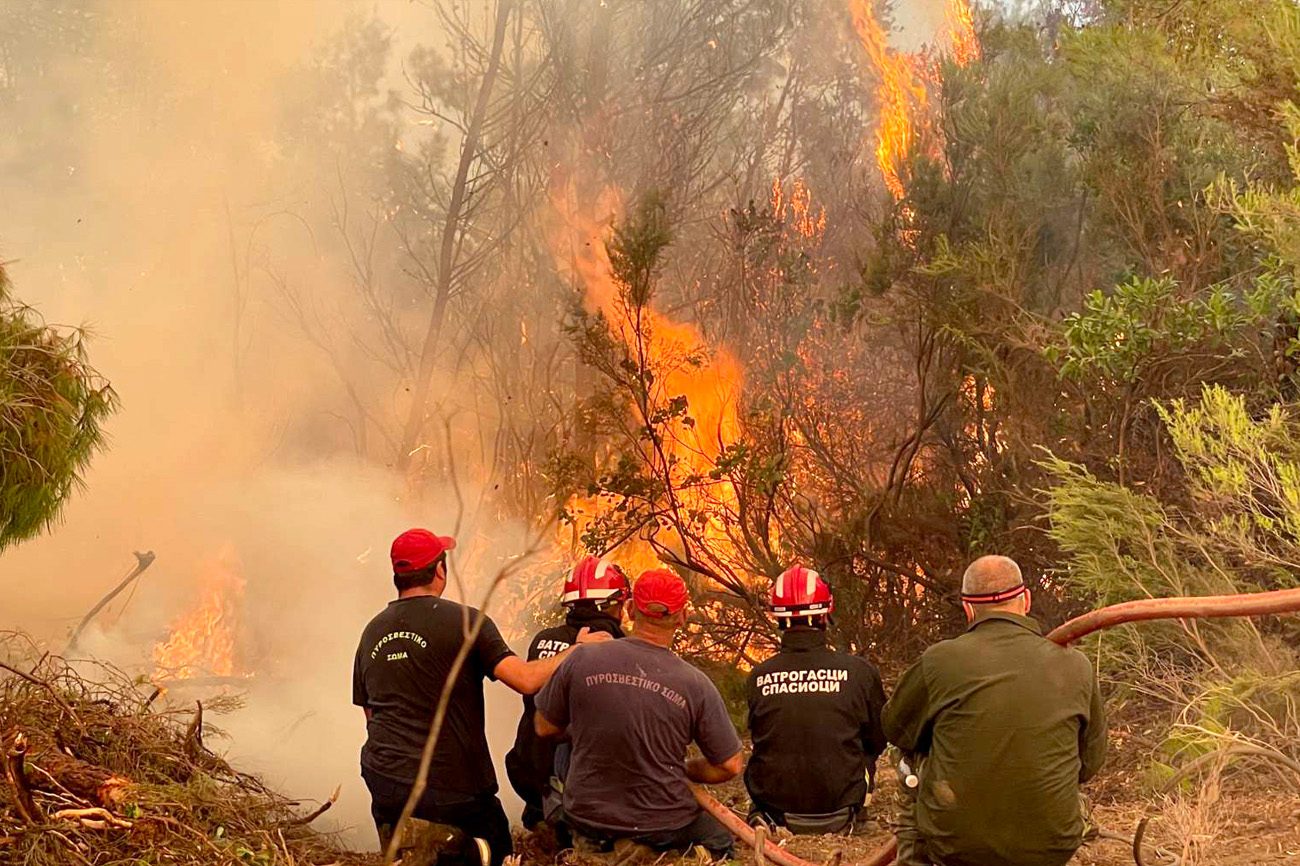 The head of the shift of the Fire and Rescue Battalion, Marko Kisic, said that the only wish of all Serbian firefighters was to participate in action on the island, the location of the major hotbed, in order to be able to do something, and this is how it was.
"We deployed, waited for the right moment for the fire to reach the pass and rushed. We had the help of mechanization, stretched our hoses through the forest and made our famous line. So far, they have not seen it done in this way" , Kisic said.
According to him, Serbian firefighters were in smoke for two days, and only after that did they see what they had done. "The Sun was covered in smoke and invisible, we could not tell the time of day,", Kisic said.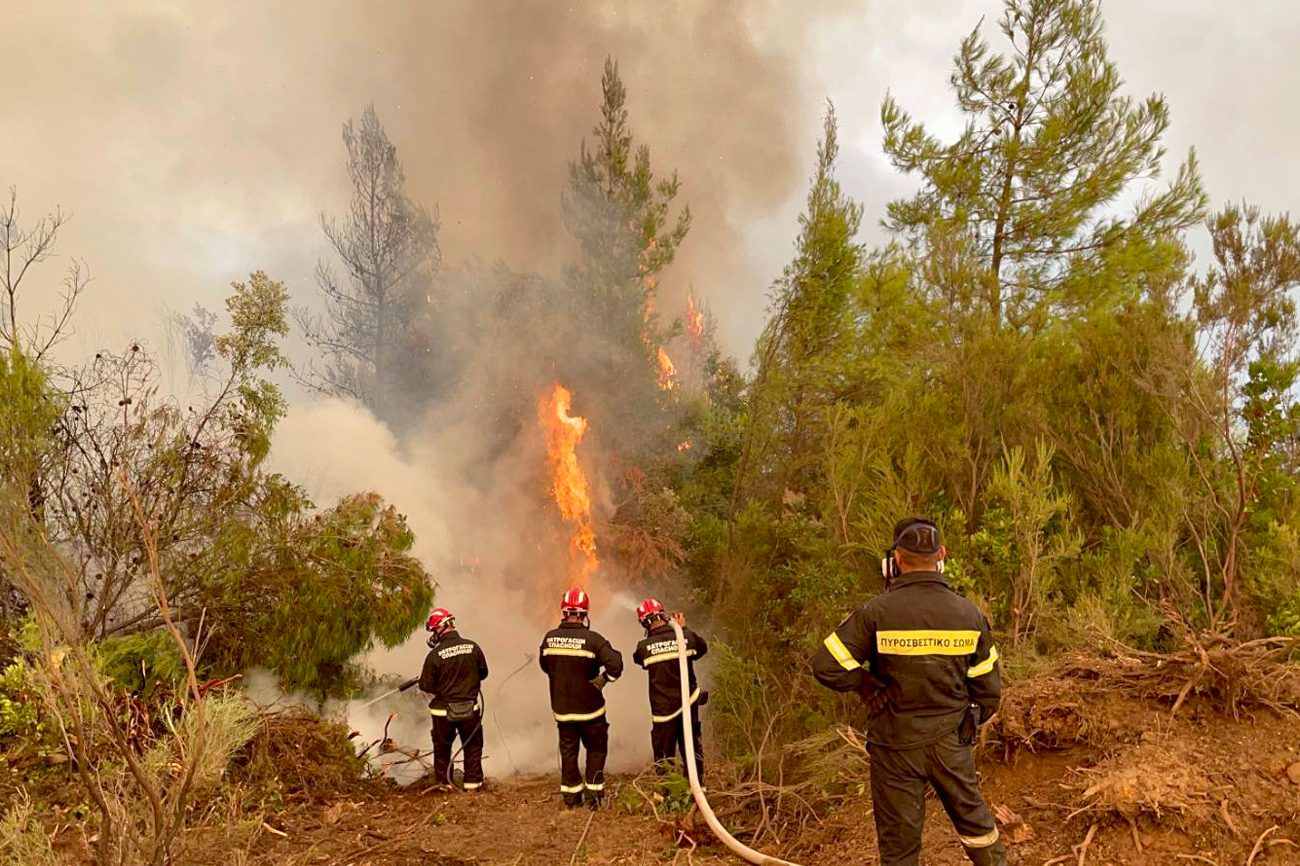 The commander of the Fire and Rescue Battalion from Nis, Marko Radovanovic, said that the Serbian firefighters on Evia were only a few meters away from the fire wall, which was over 20 meters high.
"Knowledge, experience and good technique have helped us, but above all our unity. We all behaved as one. If someone had given up, if someone had said 'I can't take it anymore', we wouldn't have succeeded ", Radovanovic pointed out.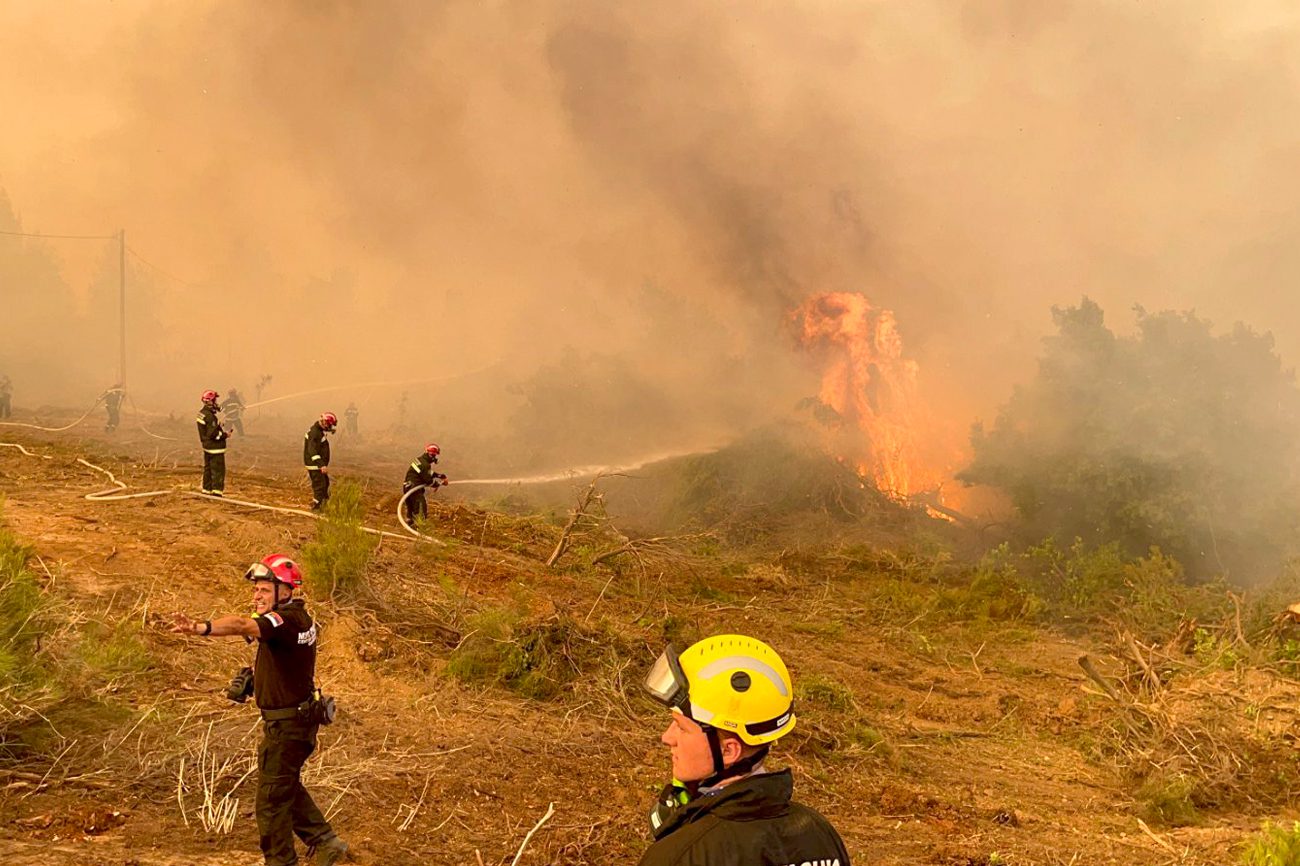 Izvor: Beta
Foto: MUP Srbije