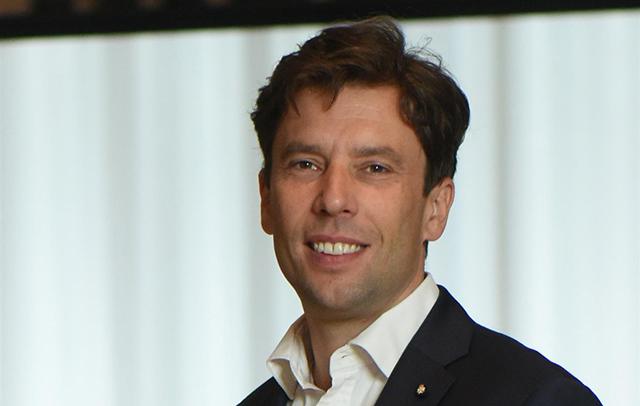 The future brings an increase in digital payments
Asseco SEE in Serbia is the ICT leader whose software solutions support the entire local financial sector, from banks, to large companies, to public institutions. It has been operating under that name in Serbia since 2009, and its experts develop the software applied in Serbia and 25 countries in the world.  Asseco SEE employs more than 450 people in Serbia and is part of the  Asseco South Eastern Europe Group, the regional leader in creating owned software solutions and services in the financial sector, public administration and Telekom in Southeast Europe.
We talked with Piotr Jelenski, President of the Asseco South Eastern Europe Group, about the company's operations and digital transformation in Serbia and the world.
As traditional institutions, how willing are banks to change their business operations?
Overall, they are very interested. They know it is the only option for them taken increasing competition from newcomers including fintechs.
Of course, there are banks who take more active approach in this and others who wait for someone to be the first and then they join in.
How long does the digital transformation process usually last in a sense from when you take over until the end of the process?
It depends how it is defined.  For small process transformation it can take few months for large scale programs it takes time. Overall I'd say digital transformation process never ends since enterprises need to transform and adopt to new technologies and innovations all the time. It is inevitable in our life and work at these times.
What are banks usually opposed to in regard to digital transformation?
Banks as such do not oppose. It is selected persons or teams who are afraid of change are biggest showstoppers. It is approach visible not in banks only but all organizations where people think since it has been done so and worked why to change? Often they are afraid of risk of change and responsibility associated.
It requires careful and detailed plan and discussion to overcome this. From our experience, it is always doable.
How much have Asseco's services changes compared to 10 years ago? What was most demanded then and what is now?
If we talk about banks definitely there is more focus on front end solutions vs back office. When talking about back office there is big pressure on cost optimisation. As well digital channels became key priority with mobile recently taking the lead. Our offer over last 10 years reflects this trend. Including our Digital Edge Solutions and Digital Origination.
What is your opinion on the future of the payment industry and in what way can the user feel it?
One of the things that are already visible is growth in digital payments vs cash transactions. Cash will remain key for still long time, but growth in card and mobile payments will grow dramatically. Additionally we can expect new payment methods and create wide offering for clients. This will increase competitive pressure on financial institutions.
Please rate the market of Serbia in the payment industry
I am not comfortable with giving such ratings. It is evident that Serbia has been developing and growing payment market with increased speed of payment innovation adoption. I do expect this trend to continue in next years where convergence to developed markets accelerates.
You've transformed the part of the company at the regional level specialised in payment into a separate company, Payten, are you planning any new acquisitions and what are the benefits of such separations?
Payment started becoming a separate industry which is not any more associated 1:1 with banking. Many banks are outsourcing or selling their payment business to payment companies.
Additionally it's a business which requires different focus, it is mostly process driven business where cost optimization plays important role.
Yes we plan to acquire new businesses in the region, but as with acquisitions you can never be certain if they happen until final signature on agreement (SPA) is made.
Have you recently acquired local company iPay, are you planning to invest in e-money solutions?
We have not made an acquisition's recently in Serbia. I wonder where these claims come from. It is true we are looking at different acquisition targets  in payment area and e-money is something we will enter. Thought today iPay is a competitor of ours and has nothing to do with Asseco nor Payten groups.
Izvor: BIZLife magazin
Foto: Asseco