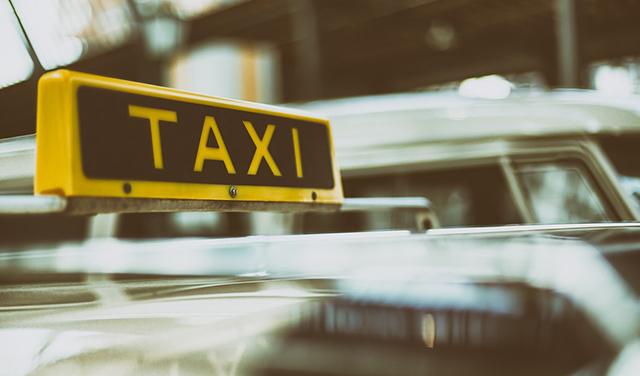 Taxi drivers furous at "Serbian Uber"
A protest by taxi drivers was held again in Belgrade, and the main demand was to abolish Car:go, which they dismiss as an "unfair competition". Car: go reported that they do not see themselves as competition to taxi drivers, as they are working in accordance with the law.
The other day, the main streets of Belgrade were blocked by the column of more than 1,000 taxis. They decided on a protest ride, because, as they say, the authorities are non-responsive to their demands.
The Governments is being asked directly to abolish Car: go. The Serbian prototype of the well-known Uber, which offers ordering and payment for services via mobile application, is unfair competition, points out Bosko Vukovic from the taxi chamber.
"These ticks have been drinking our blood for the past three years and nobody is doing anything. They do not just drinking our blood – of taxi entrepreneurs, they are also drinking the blood of the state! Drivers of the Car: go do not pay taxes, they do not have any conditions fulfilled to be a taxi company, "Vukovic claims.
According to the data of the taxi chamber, only 6,700 taxis are registered in Belgrade. At the same time, there are only 100 Car:go cars on the streets of the capital. Although Car: Go has a 20 to 25 percent lower driving costs, they say that taxi drivers do not take their jobs and that they are not unfair competition.
The founder of the Car: Go Vuk Guberinic says that the taxi driver's request was surprising. "I think it's not fair, because we are fighting for some sort of survival in this market and we offer a modern technology that is at the top of the world. So, a very fair market game, we are more popular in price, but that's just one of the benefits Car: go service offers, "he explains.
Guberinic, explains that Car:go is under a different law. "We are doing everything in accordance with the Law of Tourism and this is a law that exists for more than 20 years, and regulates the renting of vehicles with a driver or a limo service, as it is called in our law," says founder of Car: go.
Because of Uber, who works in manner similar to Serbian Car: go – taxi drivers have protested across Europe. In neighboring Croatia, the taxi drivers demanded the abolition of Uber, but the state passed the law that Uber is allowed.
White Car: go is calling for a meeting, the taxi drivers say that they have nothing to talk about with them. They go a step further – if the government does not meet their demands, they are ready to radicalize the protests.
Izvor: N1
Foto: Pixabay