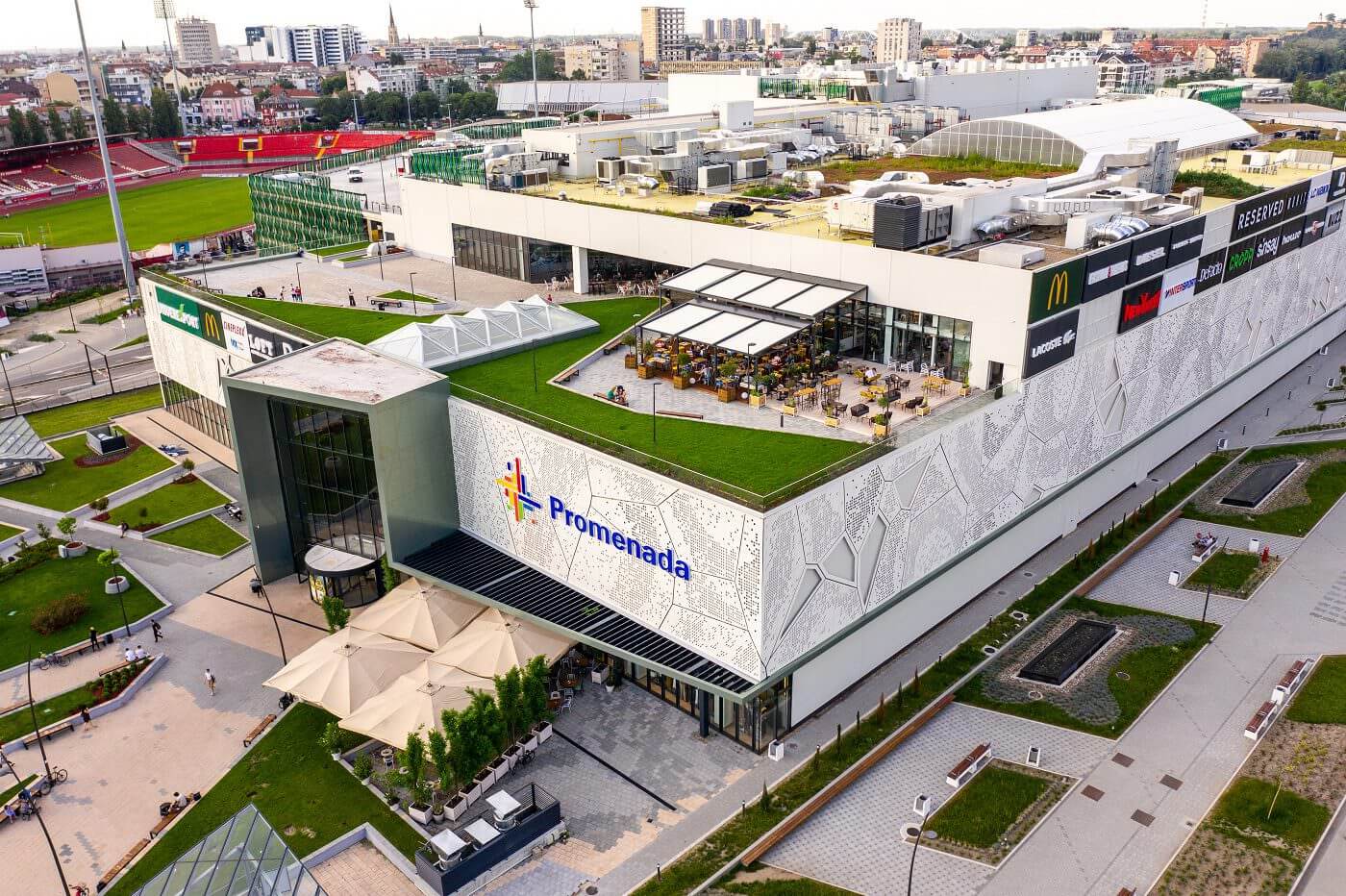 Promenada Novi Sad: Indispensable place for shopping, entertainment and beauty
Promenada Novi Sad, one of the most modern shopping centers in Serbia, located at the corner of Bulevar oslobodjenja and Bulevar cara Lazara streets, has become an indispensable destination for all the citizens of Novi Sad, as well as the visitors from all over Serbia and the region.
The shopping center, whose total built area covers 150,000 square meters, has recorded a constant growth in annual visits, more than 9.5 million visits in a year.
Promenada Novi Sad is an investment of the NEPI Rockcastle company, a leading investment company dealing with commercial real estate in Central and Eastern Europe.
The facility in Novi Sad provides more than 1,500 jobs to the citizens of Vojvodina, in addition to offering a variety of content.
At 49,000 square meters of space designed for enjoyment and shopping, visitors can find more than 160 well-known domestic and international mono brand and multi brand stores such as Zara, Massimo Dutti, Zara Home, Oyhso, Lindex, Fashion & Friends, Armani Exchange, Diesel, Calvin Klein, US Polo, Calzedonia, Jasmin, L'Occitane, The Body Shop, Kiehl's Nike, Adidas, Under Armour, Nine West and many more.
Promenada Novi Sad is not only a place for shopping, but also for entertainment. The shopping center hosts various events, from concerts of the biggest names from the territory of the former Yugoslavia, to fashion shows and well-known festivals such as Novi Sad Oktoberfest.
For a break from shopping and entertainment, at the second level of the shopping center, visitors can find a spacious food court, with a large selection of local and international cuisine, restaurants and a terrace.
Izvor: BIZLife
Foto: Jelena Ivanović