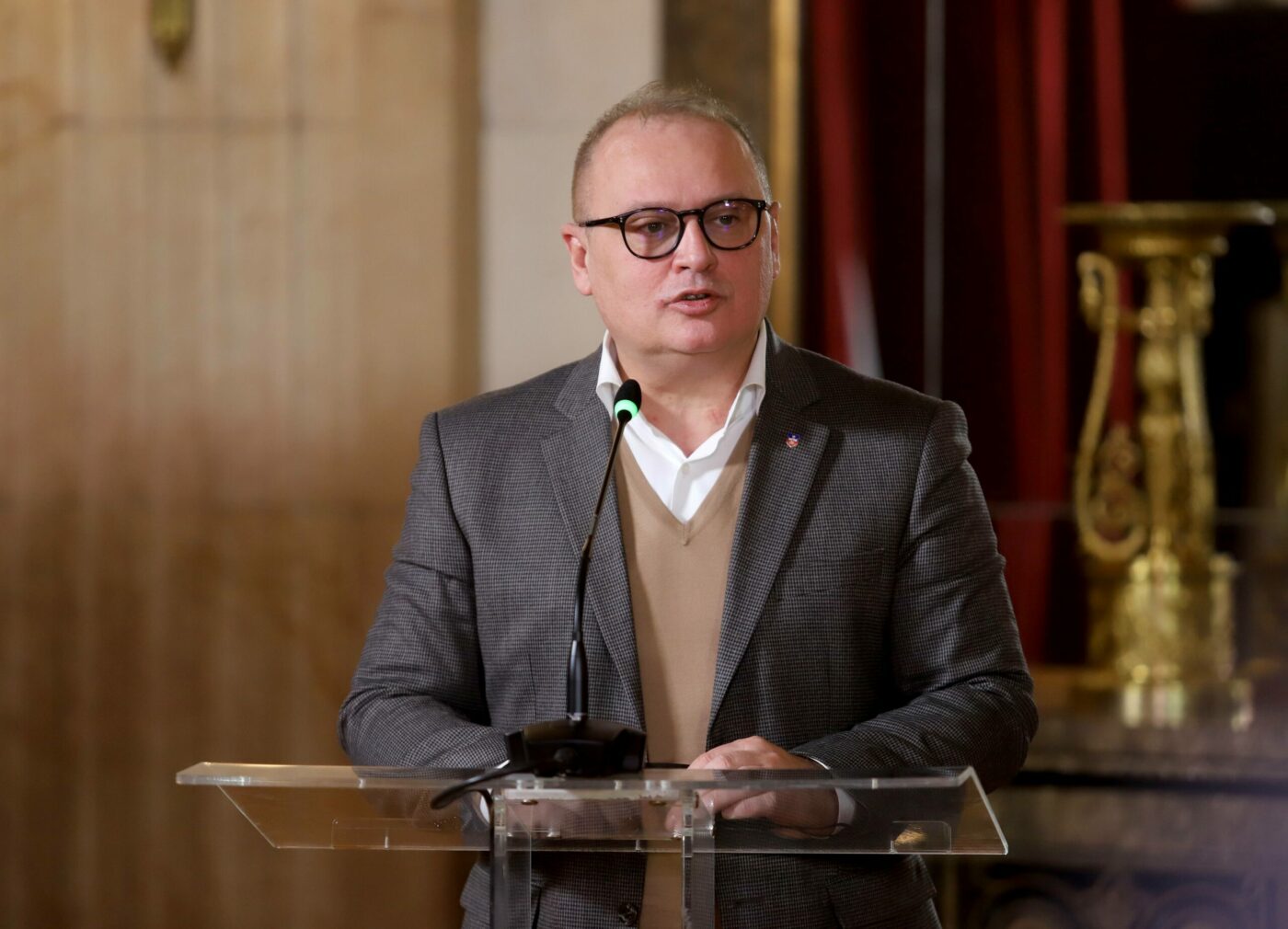 Plan for Belgrade adopted: Vesic claims – average salary will be RSD 200,000
The members of the City Assembly have adopted the Decision on the adoption of the Plan for strategic and operational goals for the development of Belgrade for the period from 2020 to 2030, as well as other decisions and plans.
Plans for the development of Belgrade until 2030 were presented at the session of the City Assembly. The representatives of the City Assembly, as well as the experts from faculties, citizens' associations and individuals, more than 300 of them, worked over the last 14 months on the strategic document adopted by the councillors.
Goran Vesic, Deputy Mayor, said that he thought that there were ten things that would make Belgrade different from the current one by 2030. "Belgrade will have a subway, 42 kilometres long with 44 stations. There will be a suburban railway with 500 departures, instead of the current 104 ", states Vesic.
He claimed that the city would have over 100 parks, Terazije plateau would be reconstructed, and the Line Park would be built. "The average salary in Belgrade will be RSD 200,000, and nine out of ten houses will have a sewer connection. Five factories for wastewater treatment will be built," Vesić added.
According to the Plan for strategic and operational goals for the development of Belgrade by 2030, the city will have seven new bridges, two on the Danube, two new pedestrian and bicycle bridges, two new ones for the Belgrade train, as well as the New Sava Bridge. The plan stipulates that all public transport vehicles will use gas or will be electric. By 2030, two more new tunnels and more than 150 kilometres of bicycle paths should be built.
The councillors also adopted the decision that will enable the connection of TENT with district heating in Belgrade, which will reduce consumption and gas purchases by a third.
The city is taking over the cleaning of waste around rafts
The decision on the manner of controlling noise coming from catering facilities was also adopted. Fines will be charged from now on or the devices emitting noise will be confiscated. This task is entrusted to the community support police.
Information on the need to remove floating objects and debris around them, as well as wastewater from floating structures was adopted.
The deputy mayor said that based on that decision, PUC Beogradvode will assume the obligation to perform cleaning and collect the fees from the owners of floating facilities.
Izvor: RTS/Beta
Foto: Beta