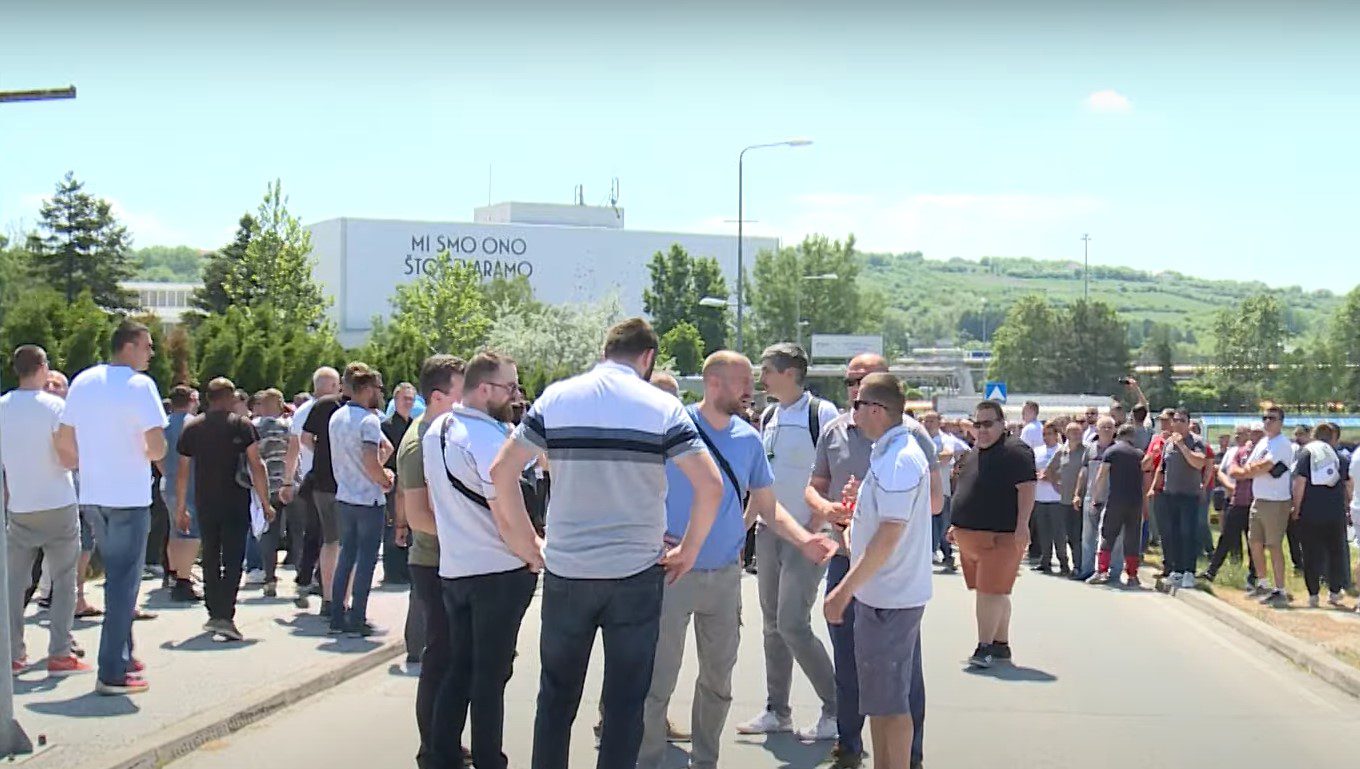 Final AGREEMENT for Fiat's workers: Severance payment starts tomorrow
What did Fiat's workers agree on at the meeting in Serbian presidency?
Tomorrow, 492 Fiat's workers in Kragujevac, who are not interested in going to work in Slovakia and are dismissed in the company, will be paid severance payments in the amount of 790 euros per year of service, as the Beta agency was told by a member of the negotiating team Zoran Miljkovic.
Of this number of workers, 451 are from Fiat Chrysler Automobiles factory (FCA) Serbia, and 41 from the Fiat Plastics factory, which makes bumpers for the 500 L vehicle.
Miljkovic said that all the workers who would be dismissed should apply to the National Employment Service in order to be entitled to the agreed monthly compensation of RSD 16,000 – RSD 17,000.
Fiat's workers: Deadline for registration to go to Slovakia extended by 7 more days
After today's meeting at the Presidency of Serbia on the technical details of the implementation of the social program for Fiat's workers, Miljkovic said that the deadline for registering workers for going to Slovakia was extended by seven more days.
Miljkovic said 1,030 workers had not yet opted for any of the options.
"We have received unofficial confirmation that the employer will change the condition for going to Slovakia, i.e. that workers will go to work for three months with a break of a month and return home, and then repeat that for a total of two years. In this case, the initially announced bonus of 11,000 euros is also reduced proportionally," Miljkovic said.
He stated that it was specified at today's meeting that 63 workers from protected categories would be exempted from the social program.
According to Miljkovic, for Fiat's workers who want to move to other companies, Zastava tervo in Kragujevac and Borbeni slodjeni sistemi (BSS) in Velika Plana are offered.
Miljkovic said it was an offer for 250 workers, but that they should be previously trained to perform jobs in these firms.
Izvor: Beta
Foto: Printscreen