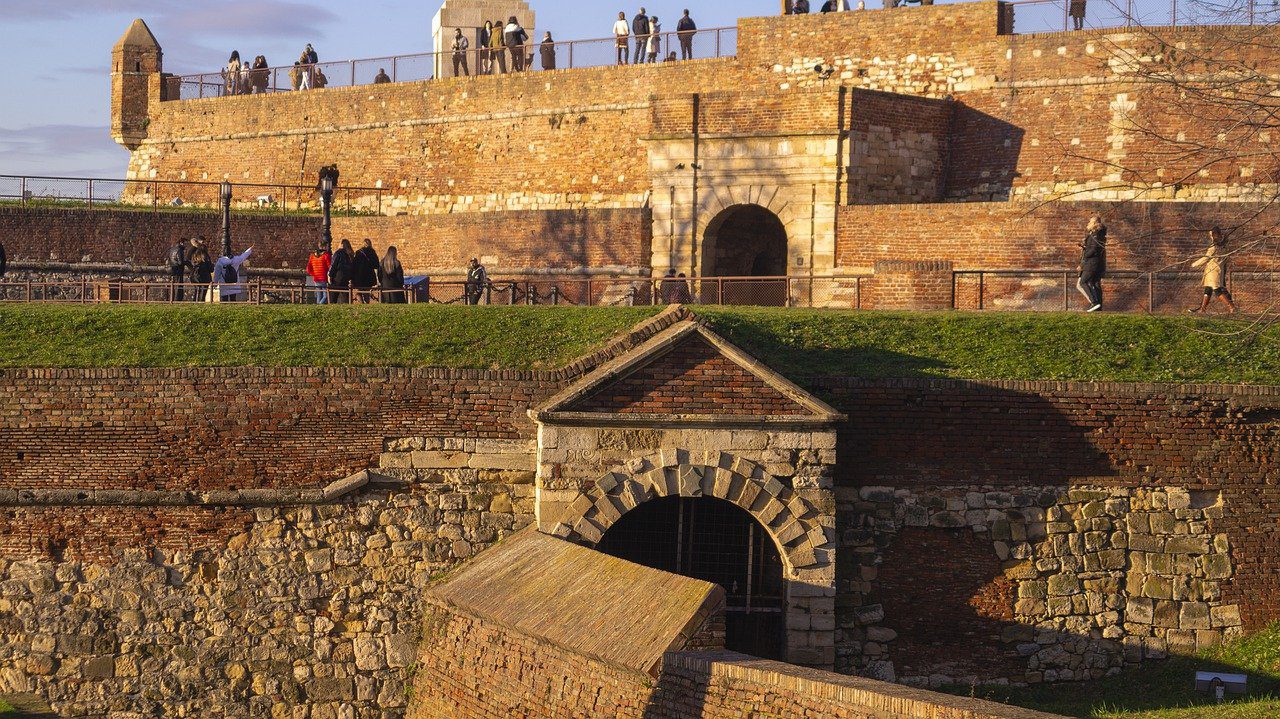 Clear "signal" against Kalemegdan cable car: Council requests abolition of the project
The Anti Corruption Council has said that the Government of Serbia should annul the agreement on cooperation on the implementation of the Belgrade project for the construction of a cable car on Kalemegdan, because during the planning of that project, numerous rules and several laws were violated.
In a report published on the Council's website, it is stated that the Government should annul the agreement of the Ministry of Trade, Tourism and Telecommunications with the company in charge of ski resorts Skijalista Srbije, and that the City Municipalities of Stari grad and Novi Beograd should repeal the Detailed Regulation Plan for the cable car from Kalemgdan to Usce Park.
Furthermore, the responsibility of Skijalista for giving orders for cutting 155 trees on the cable car route should be determined.
"There are numerous violations of the rules of conduct and non-compliance with the law. This is another in a series of projects that result in the destruction of trees and greenery. At Kalemegdan, they have cut down healthy trees by referring to the capital project of interest to the state," the report said, among other things.
Furthermore, the Council warns that thedisposal of natural resources is often obscured behind "capital projects", without the need to explain why a project is "capital" and what public interest the project must contain in order to be labelled as such.
It is also stated that the area where the construction of the cable car is planned represents the most historically significant and valuable area of Belgrade and its rivers as a testament to social, architectural, economic and social development.
Against law and heritage
The prerequisite of the project related to the preservation and protection of the existing cultural heritage at the Belgrade Fortress and the natural resources in the area of Kalemegdan Park and Usce Park has not been met.
In the report, the Council stated that when issuing the building permit, not all the conditions prescribed by the law were met, and the execution of works was approved without the consent of the Republic Institute for the Protection of Cultural Monuments, although it could have violated the properties of the Belgrade Fortress, as an immovable cultural heritage.
It is emphasized that the Detailed Regulation Plan is not in accordance with the General Regulation Plan, which explicitly prohibits the installation of wire cables for transport in the area of the Fortress, and that the Law on Planning and Construction was not observed due to the non-compliance of the planning documents.
The realisation of the project, as it is warned, could jeopardise the process of nominating Kalemegdan for the UNESCO World Heritage List within the "Borders of the Roman Empire".
Izvor: Beta
Foto: Pixabay