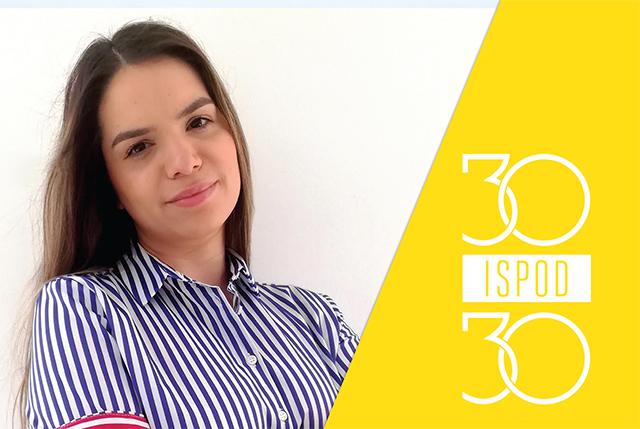 BIZLife "30 under 30": Maja Markovic, Head of Digital, Mercator-S
Maja is an experienced professional in the field of business digitalization and over the past five years she has been employed in the company Mercator-S as Head of Digital Marketing. She is an alumnus of the Petnica Research Center and the AIESEC student organization. She graduated from the Technical High School in Valjevo with a Certificate of Excellence and as the best student in her generation. She has a BSc in Economics. She also had the opportunity to improve her knowledge as the company's scholarship recipient through her education in Bled School of Management, where she attended the Digital Transformation program during the previous year. He is currently studying at the Master's Program in Marketing Management and Public Relations of the Faculty of Organizational Sciences. In the Mercator-S company she is responsible for maximizing the impact of digital channels on marketing and sales, as well as for retail brands IDEA, Roda, Mercator Hypermarkets, and the IDEA online store. She is curious by nature and she believes that it is possible to find potential in almost anything.
Is there anything you have had to sacrifice in order to get where you are now? The biggest challenge today is to find balance between business and private life so that you can be comfortable with the role you have in both areas. To achieve balance, it is necessary to have good organizational skills and clearly defined priorities. I consider myself lucky because I can balance my private life and work, so no sacrifice is necessary.
Has success reached you or have you achieved success? Success in business is a marathon, not a sprint. To be successful in an area, you need to have experience; in order to have experience, you have to work hard, to try, make mistakes, learn, learn, learn… and then do it all again. No matter how many teaching seminars you have attended, how many books you have read and how many experts you have listened to, there is no substitute for work and experience.
What is the most important lesson you have learned in your work so far? Education is the best investment you can make. The time when education stopped with the completion of formal schooling is long gone. Success and knowledge are some of the essential generators of the growth in self-confidence and self-assurance. Each new experience and each new field we study empowers us to be able to do more and to be prepared for the new challenges we face in business.
What is the ultimate goal? I am an ambitious person and I like to set goals that are hard to achieve because I think that I thus make progress every day, improving my skills and striving for a better version of myself. Every morning, I wake up with the goal of exceeding my expectations at work, of gaining new knowledge and exchanging the experience I have with new colleagues, striving to make this journey and work satisfactory and full of joy, while doing the work that I consider a privilege.
Favourite subject at school? Mathematics.
Your first job? From 2011 to 2013, I was employed in the marketing agency Huge Media as a digital project manager.
Business role model? Sheryl Sandberg, COO of Facebook.
A song as a motto? In the Air Tonight by Phil Collins.
Izvor: BIZLife magazin