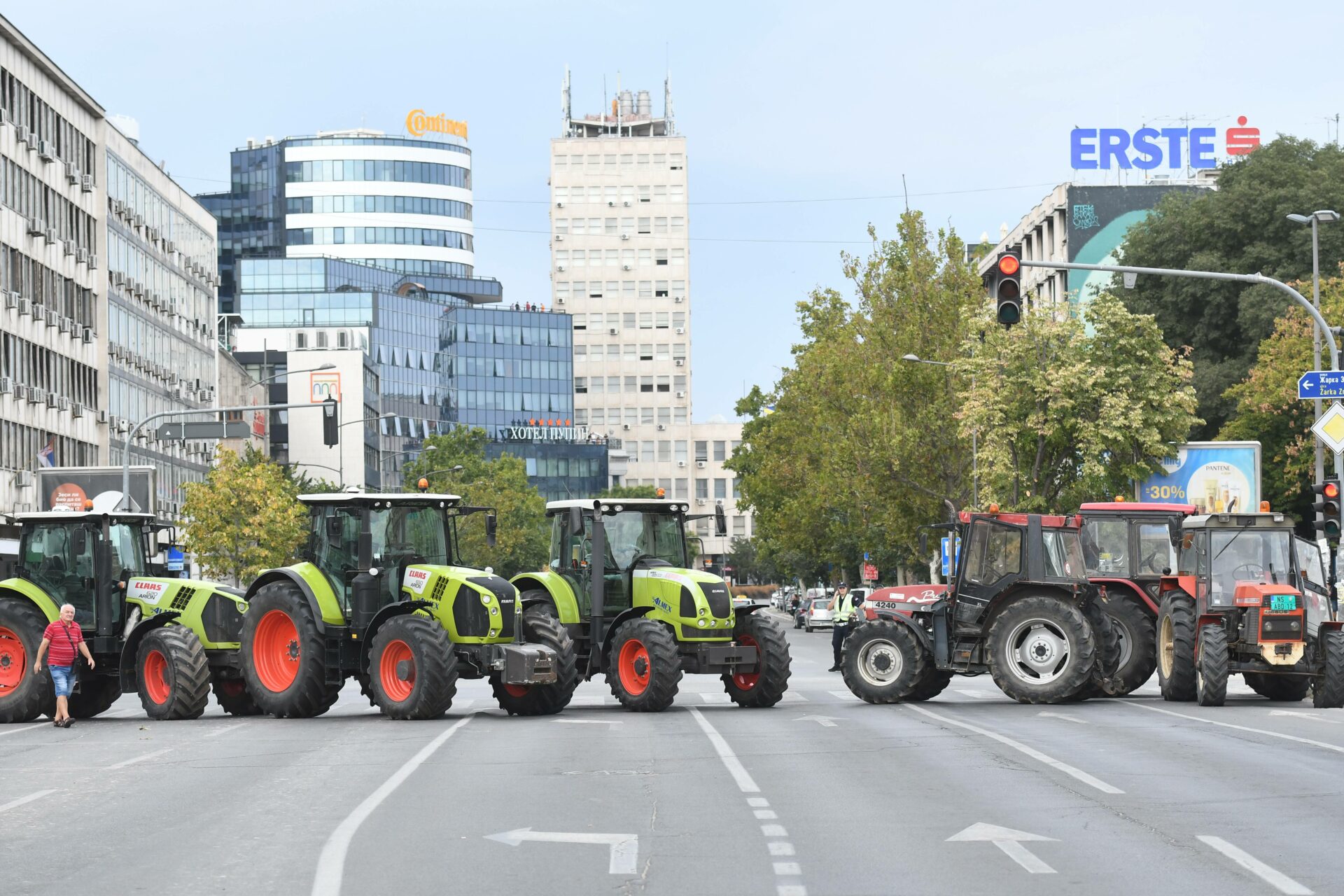 The main demands of farmers have NOT been fulfilled
The main demands of farmers, to which the Government responded after the meeting, have not been fulfilled. They asked for the price of sunflower to be EUR 700 per tonne, and they were offered a purchase price of EUR 535 plus VAT.
Their request that registered agricultural households should be exempted from excise duty on fuel, for quantities up to 100 litres per hectare, has been declined as well, since the Government offered them a reduction in the price of fuel by RSD 22 per litre for quantities up to 60 litres per hectare.
As the representatives of farmers from the Government said, they were told that there is no possibility to subsidize the price of fertilizers, which they demanded as well.
However, several requirements have been met. At the meeting, it was offered to pay the milkmen premiums for milk in the amount of RSD 15 per litre, as this was their request. A request that has also been met is to lift the ban on the export of agricultural products.
Although farmers were not met with a second requirement regarding the exemption on fuel excises, they were enabled to pour fuel at NIS petrol stations twice a day into their vehicles, plus a 60-litre canister, while their agricultural cards will be issued based on an urgent procedure.
It was also promised at the meeting that representatives of the associations will not face any consequences from the Serbian Ministry of Internal Affairs for their participation in the protests so far.
When it comes to the Moratorium on Agricultural Loans, the Government's response states that the Serbian Ministry of Agriculture, Forestry and Water Management is already working with commercial banks on its realization.
Serbian President, Aleksandar Vucic, said that the state is trying to meet the demands of dissatisfied farmers and that they are right about certain things, but the state budget is not a bottomless pit.
"The state is fighting to solve problems and help." There are many honorable and good people there, and they are right about certain things, but wait a minute, budget is not a bottomless pit," Vucic said to reporters.
Izvor: BIZLife
Foto: Beta/Dragan Gojić