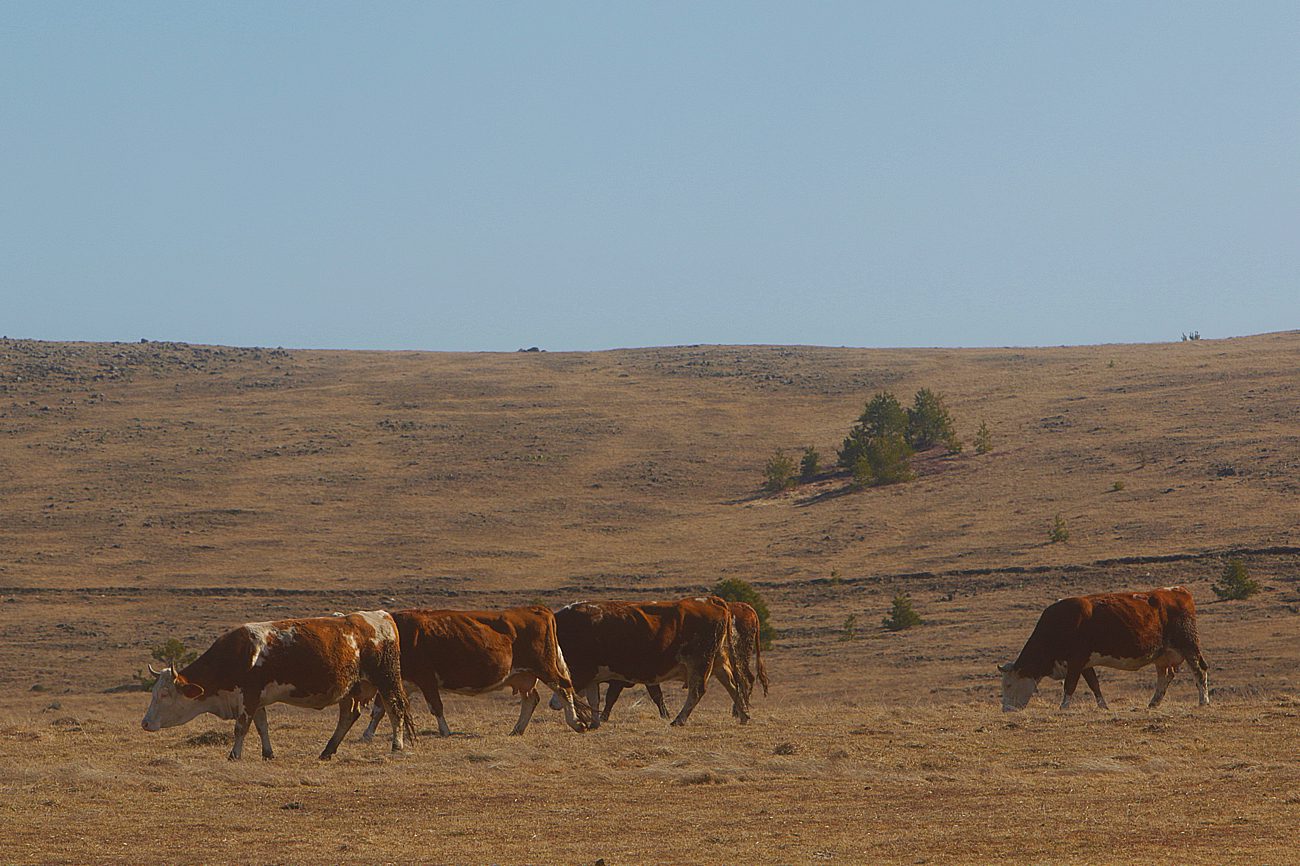 Serbian livestock farmers warn of collapse again
The owners of pig and cattle farms in Serbia have warned that this agricultural sector is collapsing and that urgent state aid is needed, because subsidies for the past year have not been paid, and milk processors are lowering purchase prices and importing milk.
The owner of a cow farm near Kikinda, Olivera Latinovic, told the Beta agency that the state owed her about three million dinars for the past year on the basis of subsidies for registered cattle, while the subsidy for cows that first calved last year was abolished.
"The state has again announced the formation of another task force for the development of a strategy for increasing the livestock population, I do not know what the task force will do when the state did not pay subsidies for last year even to 50 percent of large producers, and it owes me three million dinars and does not recognize the payment of a million," said Latinovic.
She added that dairies began to reduce the price of milk by five dinars last month, and it was expected to get even lower because milk was imported and surpluses appeared on the domestic market.
Dairies, as she said, increased the price of milk this autumn, at the moment when there was risk of shortages, and they paid her about 75 dinars per litre, which was one of the best prices, due to the amount she produced and the quality, while some producers received 40 dinars for a litre.
She said that an urgent measure that should be immediately implemented was for the state to pay the subsidies it owed for last year, while another emergency measure for milk producers would be import control, primarily quality control, because "some trade companies sold 12 litres for 1,000 dinars".
In December, 3,000 tons of frozen meat were imported
The owner of a pig farm in the vicinity of Srbobran, Veselin Erakovic, said that in two months alone the price of fattened pigs increased to RSD 230-240 per kilogram of live weight and that that price provided lower earnings, while the price now dropped to about 200 dinars.
Erakovic said thatimport was a big problem for pig producers and that about 3,000 tons of frozen meat were imported during December, which reduced demand on the domestic market.
Izvor: Beta
Foto: BIZLife, Pixabay