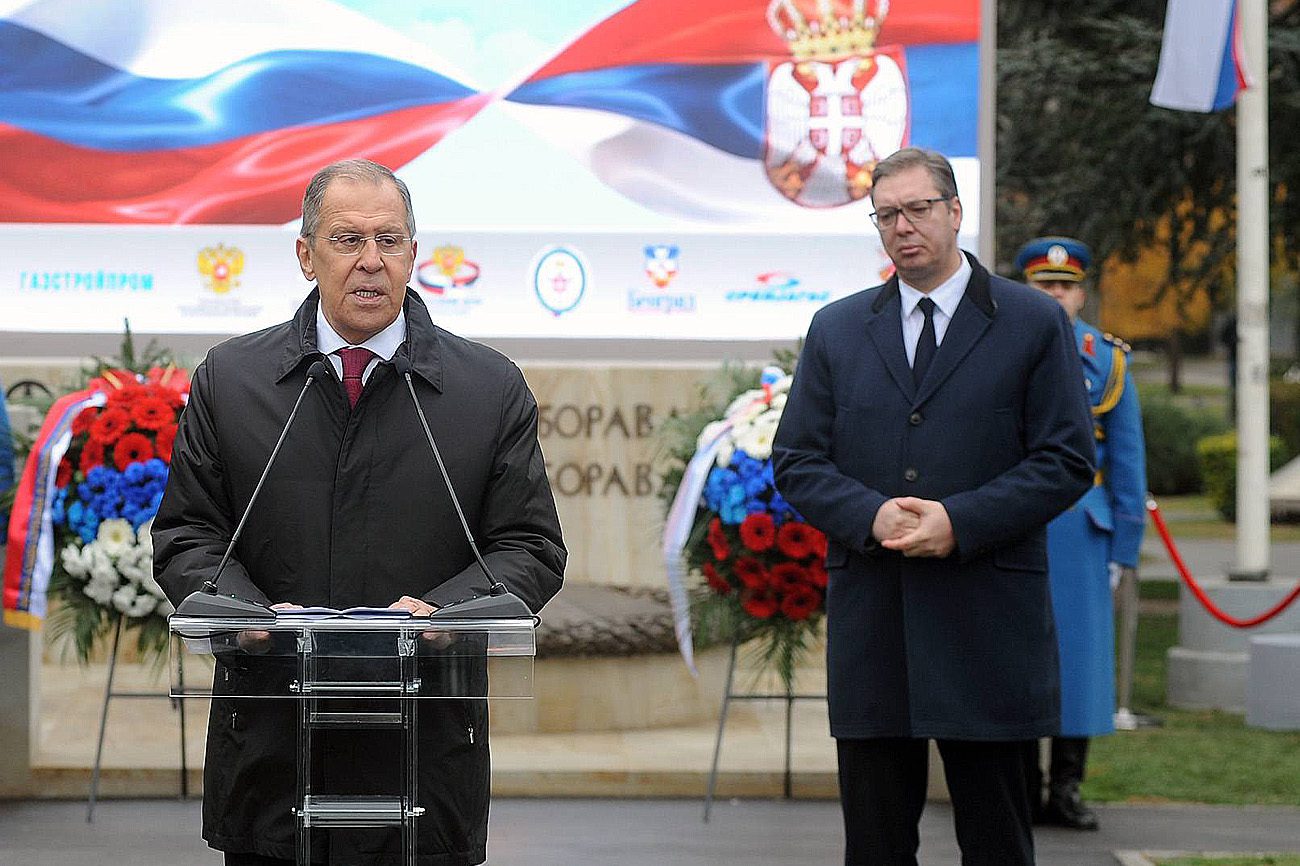 Serbia does NOT impose sanctions on Russia and will BUY Russian gas
Serbia will not impose sanctions on the Russian Federation, Serbian President Aleksandar Vucic said following his conversation with the Head of Russian diplomacy, Sergey Lavrov, who is visiting Belgrade.
The Russian Minister of Foreign Affairs is on a one-day visit to Belgrade, and the Serbian president talked with Lavrov about the situation in Europe and everything related to Serbia. He pointed out that he had received some important information from Lavrov.
Vucic stated that the conversation was thorough and about all "essential and core issues" in relations between the two countries, with an emphasized friendly character.
The Serbian president looked back on political pressures when it comes to gas purchase and announced that Russian gas from the TurkStream will be released into Serbia on December 29th or 30th.
"So far, we have received Russian gas via Ukraine and Hungary, and that was the most affordable and cheapest option for us," said Vucic.
The Serbian president also says that he has been advised several times to buy gas from the West, but he has not seen better and cheaper gas yet.
"Then we were told that there was not enough gas for Serbia. I don't know if they expect us to buy more expensive gas because of someone's political interests," Vucic said.
Serbia is building its own gas pipeline, the Serbian president emphasized, pointing out it is no one else's concern that we are laying out pipelines on our territory.
Izvor: RTS, agencije
Foto: Beta