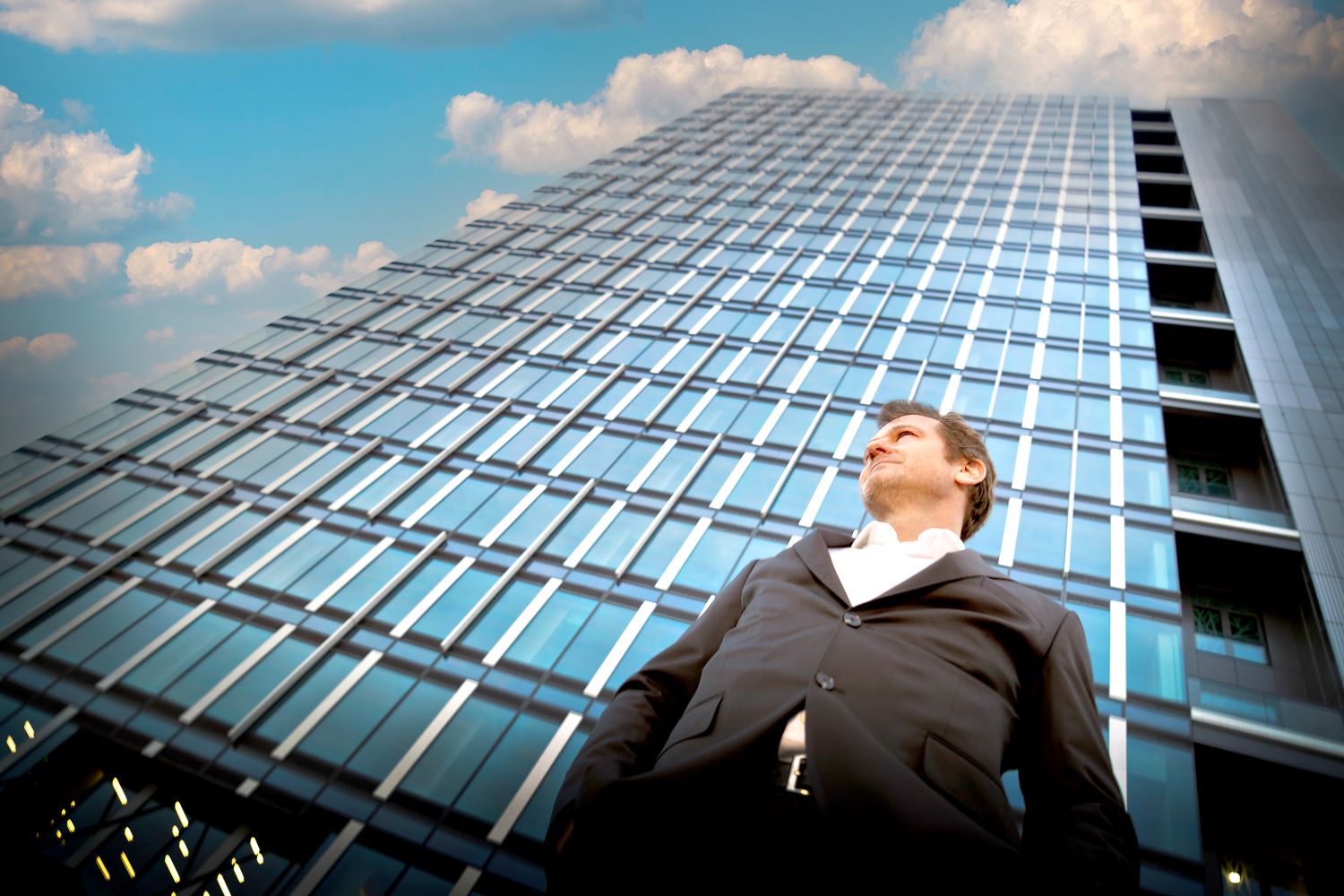 Maxence Liagre: For MPC Properties "there are no limits"
MPC Properties, the largest real estate development company in the region, has built several impressive buildings in the Serbian capital in less than two years. However, the representatives of that company announce that "there are no limitations" for them, they will not stop, because they are planning a new facility in Belgrade, of the highest standards and innovative approach.
They say that the previous year was not easy for this sector, but it helped them to focus on certain projects and plans.
What will be in focus, what are the plans for this year, how have they adapted to the changes, has the corona crisis brought something good, are there changes in the habits of customers, and what makes Belgrade specific for life and work, are just some of the questions we asked the new CEO Maxence Liagre.
Liagre is one of the leading real estate experts in the world with more than 20 years of experience in managing and operating shopping centers around the world.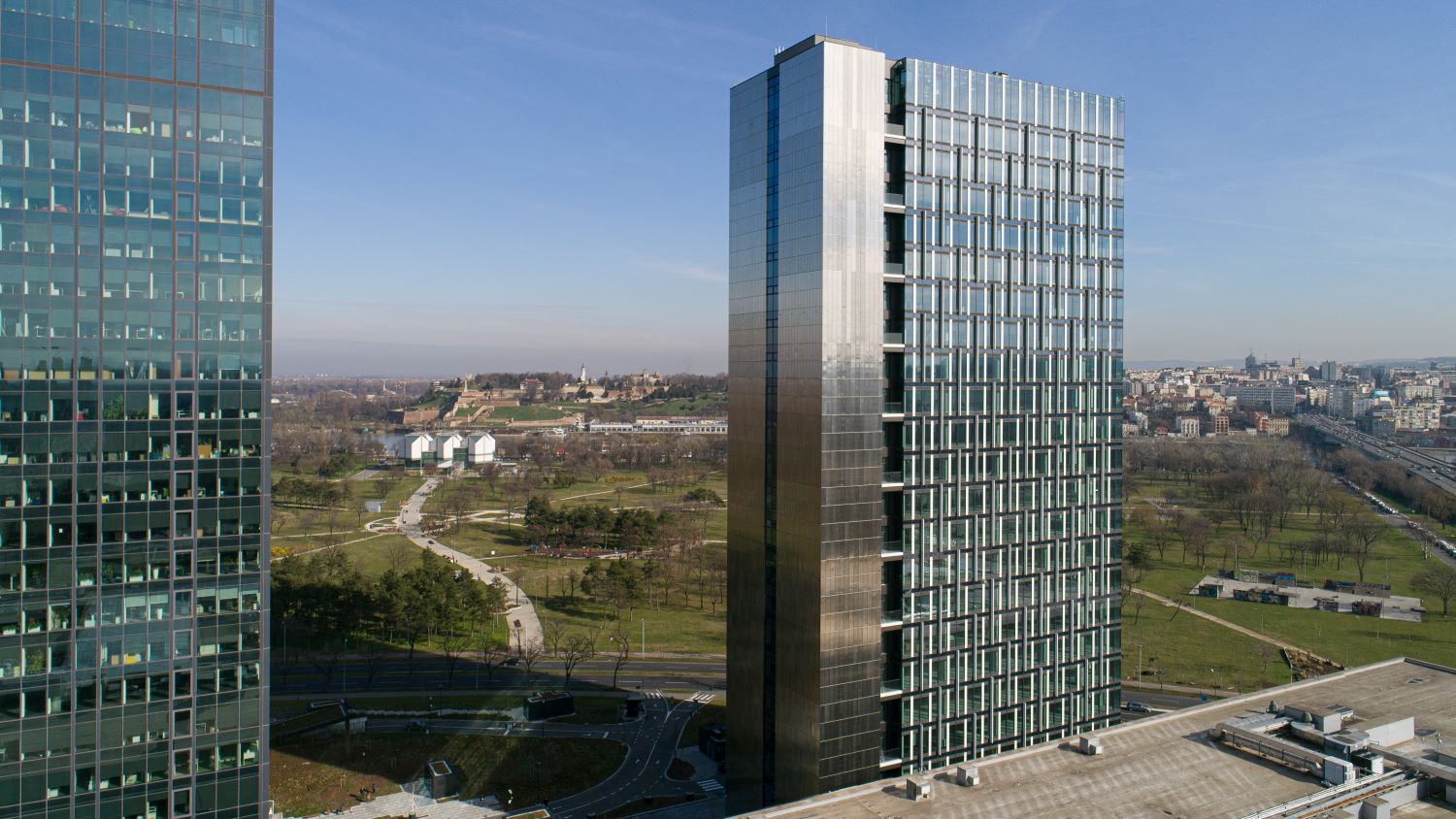 BEO Shopping Center, recently won two international awards from the organization "International Property Awards" in two categories- Best Retail Architecture and Best Retail Interior- which is one of the most important awards in the field of real estate management and the real estate industry in general. How much does such recognition mean to you, and does it oblige in further work and business?
First of all, these are not our first awards, MPC properties received so far, many awards in different categories, from management to development, architecture… this is a tradition in our company. Awards are important because the company, the teams are working very hard to achieve goals and those awards are a great recognition of our work and commitment to excellence. Those last awards are a recognition at international level, and this is important for us because even if developing projects on the local market we all the time use international benchmarks and standards to set up our goals.
–How did Covid 19 pandemic affect this sector, what is your view, has this crisis produced anything positive?
The crisis affected our industry a lot as we are developing and managing buildings for the people. The lockdowns, the restrictions as well as the defiance against buildings receiving high number of people was a shock at the very beginning until we adapted our response, started to find solutions and succeeded to restore trust among users. Finding positive things in it is not easy I would just say that even if we suffered our agility and adaptability allowed us to pass this crisis with a minimum impact for the company, our employees and our business partners.
-How did MPC Properties react to such changes and adapt?
As always but even more we have focused on our customers' wellbeing and took all the measures for them to feel safe and keep enjoying our buildings all that in respect of a permanently changing regulations frame. Our goal was to be able to deliver the same offer and services to our customers regardless of the circumstances.
– How do you assess the business of the company you headed last year and what do you expect during this year?
First of all, I should say that I have been impressed by the company's portfolio size and quality as well by the high level of professionalism of the team. Last year was a challenging year due to the completion of three new developments which was unprecedent for the company and the market. This year will be more of a transition year, we need to stabilize the portfolio and the new assets and at the same time to source tomorrow's projects. We are a developer in our DNA, the company, the teams are shaped for that and this is why we need to permanently focus on the future pipeline.
Last year was very important for the company due to the opening of a new building that represents an innovation on the Serbian market. Which projects will be in focus in 2021, what will be the priority, and do you have plans for some new innovations?
In my opinion our three openings of last year: Navigator 2, Beo Shopping Center and Usce Tower 2 are all innovations on the Serbian market for different reasons. Navigator 2 is the first IT company friendly building, Beo is offering the best shopping ambiance and Usce Tower 2 is by far the best office building on the market. In 2021 we will focus with the opening of our prestigious office project Tri Lista Duvana. The project will combine a unique downtown location with the best standards of modern office buildings. This means easy access by car, public transportation or walking, an underground parking with 42 places, one renowned coffee shop, one fine dining restaurant, opening windows, panoramic view…In addition we will propose a custom fit out service to our tenants to allow them to have personalized unique office spaces.
Serbia was for a long time a country with great potential for opening new shopping centers and renting business space. Is that still the case, given that the number of players in that market has been increasing in recent years? How do you in the company look at a period of 5 or 10 years in that sense?
Of course, Serbia has still a huge potential for new developments. Firstly, the market is driven by strong economic figures of growth, increase in salary and buying power. As long as those numbers remain higher compared to alternative markets then office and shopping center industry will continue to grow. Secondly the market will offer some new fields of growth based on different geographies, different type of products, refurbishment or repositioning of existing assets. Real estate industry even if made of solid buildings is very dynamic and is permanently reinventing itself with expansional or organic growth. MPC Properties as one of the major players of the Serbian real estate industry will definitely be playing an active role in the next years. Practically we will consolidate our portfolio and will search for opportunities to extend it.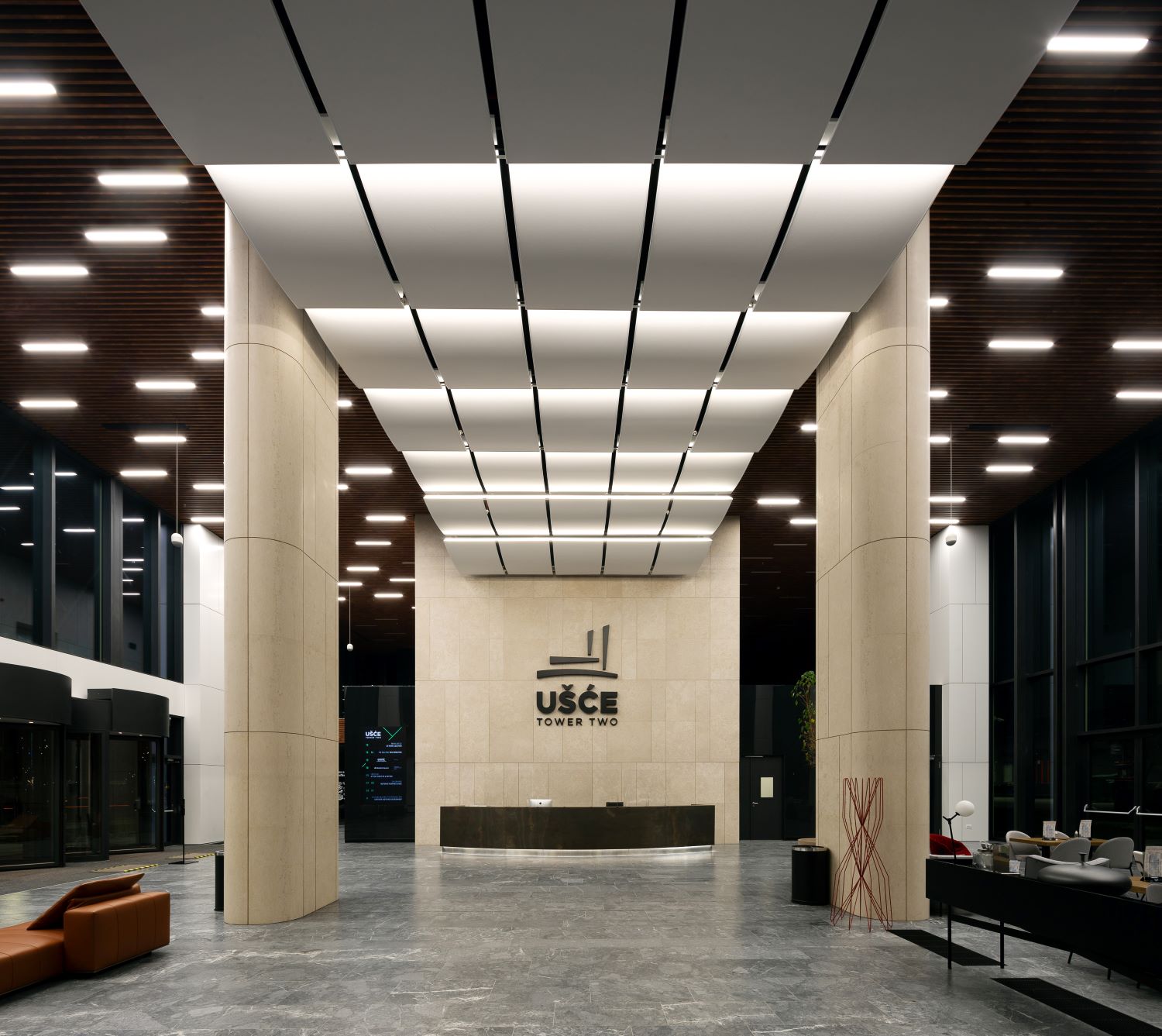 –The time of the Covid 19 pandemic proved to be quite complex in terms of motivating employees, how to motivate them to work, or improve work? Did your employees also work from home in the previous period and how do you see that it will look like in the future?
Honestly, we didn't need so much to motivate our employees even if working from home, I would say that the main issue was to be able to keep them at home and to make them accept that this was required for their wellbeing. In fact, the employees missed the office a lot and no one really appreciated working from home for both performance and ambiance reasons. This is why I personally don't think that working from home will be the new business model, employees will soon be back to the offices for sure as we continue to improve working conditions, comfort, wellbeing, health and safety at work. To achieve this, you need to have a good combination of proper buildings, right management and adequate company culture. This is why our tenants choose us, as we are already offering them the first two criteria.
How did you experience Belgrade in this past period privately, and how in business terms, how and whether the capital of Serbia differs from other cities in the region, are there any advantages (for investments) and which ones?
Belgrade is a very nice city, and it has been very easy for me to quickly adapt and feel comfortable. As a French citizen that spent many years in Turkey Belgrade is a very familiar place it is a good in between or mix of both. The main difference with other cities is the size, it is very easy here to quickly learn the actors, competitors, significant assets of the market and the city development. Despite its relatively small size the market is very dynamic and as I mentioned before this is fueled by strong economic indicators. Not being in EU but being a strong candidate at the same time allows local companies to dominate the market and to have the opportunity to develop significant portfolios by awaiting future massive cash inflows from major global investors.
Are the habits of customers in the world changing? What are these new trends and are you thinking of applying them in Serbia as well?
The customers are becoming more and more exigent everyday they want to be able to experience and reach everything, easily at the same time, this comes from new technologies use that gives you easy and quick access to information, entertainment content …, customers are expecting the same in real life. Practically for the real estate sector it creates the need and attraction for life hubs or new city hubs where customers are spending a lot of time at different moment of the day or week, for different purpose and with different people. Those places are a kind of evolved or fine-tuned version of mix use developments. Mix used were just an addition of three functions not really connected to each other, life hubs are places combining up to hundreds of functions related to all kind of needs in customers life, providing quick and easy access. We will try to propose those type of multiple functions in our existing buildings through new types of tenants and services to turn it into every day and every purpose life centers not only work or shopping places.
Physical distance and all restrictions due to the pandemic affect customers, they are increasingly practicing e-shopping. On the other hand, customers still like physical contact, to see with their own eyes and feel the goods before buying. However, shopping is also socialization, atmosphere, and not just spending money. How do you see this process evolving in the future?
Physical shopping is not the act of buying, it is a much more sophisticated overall process: this is a journey, a unique experience, a combination of interactions that gives you pleasure. You cannot reach that experience with e-commerce; you will not be able to have all those things together at the same level and at the same time. In my opinion e-commerce is growing on the weakness of physical retail, in that sense last year has been a good barometer for customers, centers and retailers to realize that shopping is about emotion. Shopping centers same as retailers need to permanently and steadily intensify the experience, the combination of experience and pleasure is the trigger to the act of buying. Same as hypermarket in the physical world are struggling to sell other things than basics, e-commerce should also become a place for basic purchase process if we succeed to give a unique flavor to physical shopping.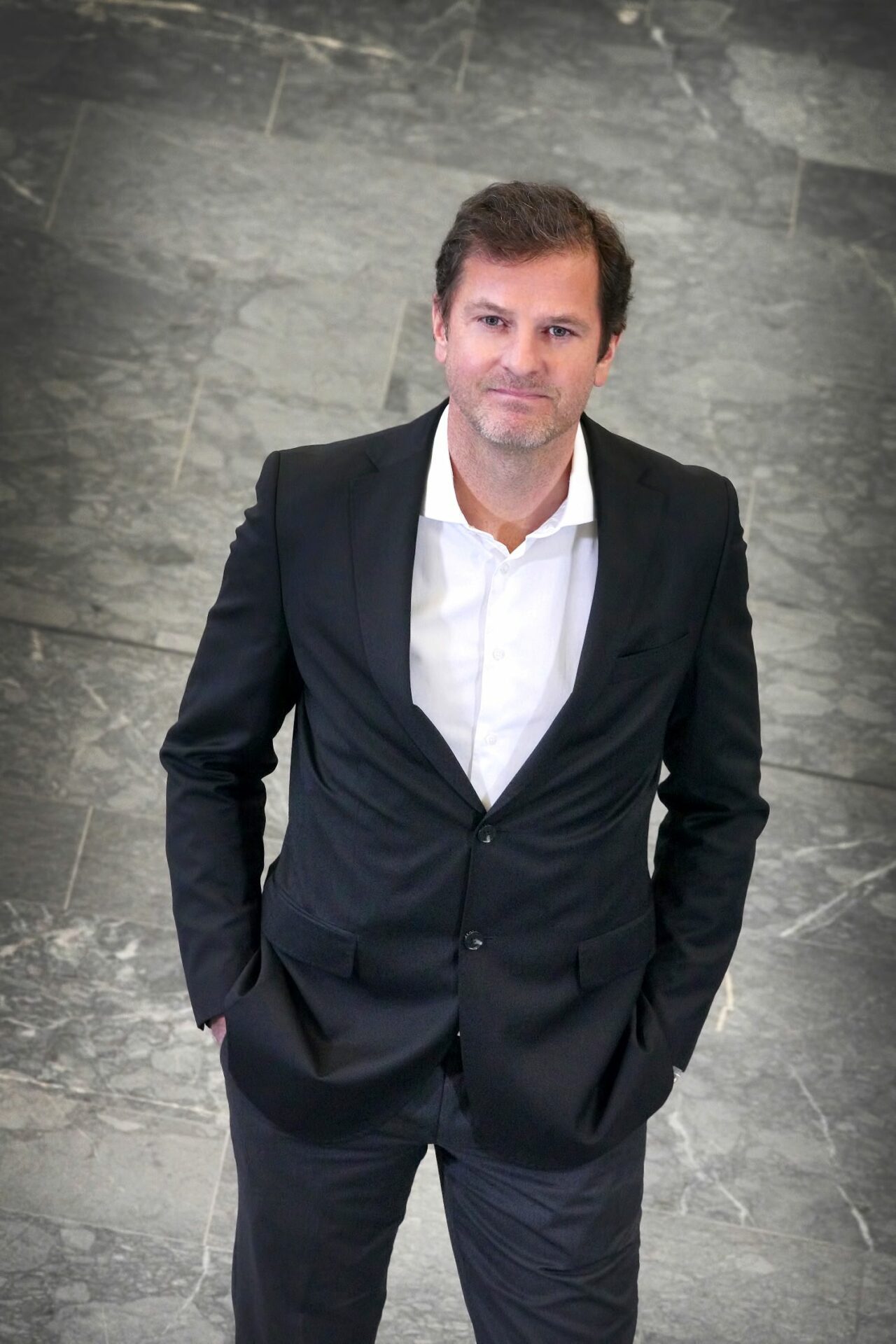 You have more than 20 years of experience in managing – managing shopping centers around the world, you have been involved in consulting missions around the world- what do you see as new challenges to apply your rich business knowledge and experience and further encourage and improve?
Now, the market and the conditions around us are changing and evolving very fast, there is new perimeters with new parameters every day. The challenge for the company, the team and myself is to be able to adapt and to reinvent ourselves in order to embrace this new reality. This is not easy as you need to fight certainties and to go out of your comfort zone, this requires a good mix of humility, determination and resilience. This will be the key for mutual and personal achievement as well as sustainability.
Izvor: BIZlife magazin/Jelena Andrić
Foto: MPC Properties