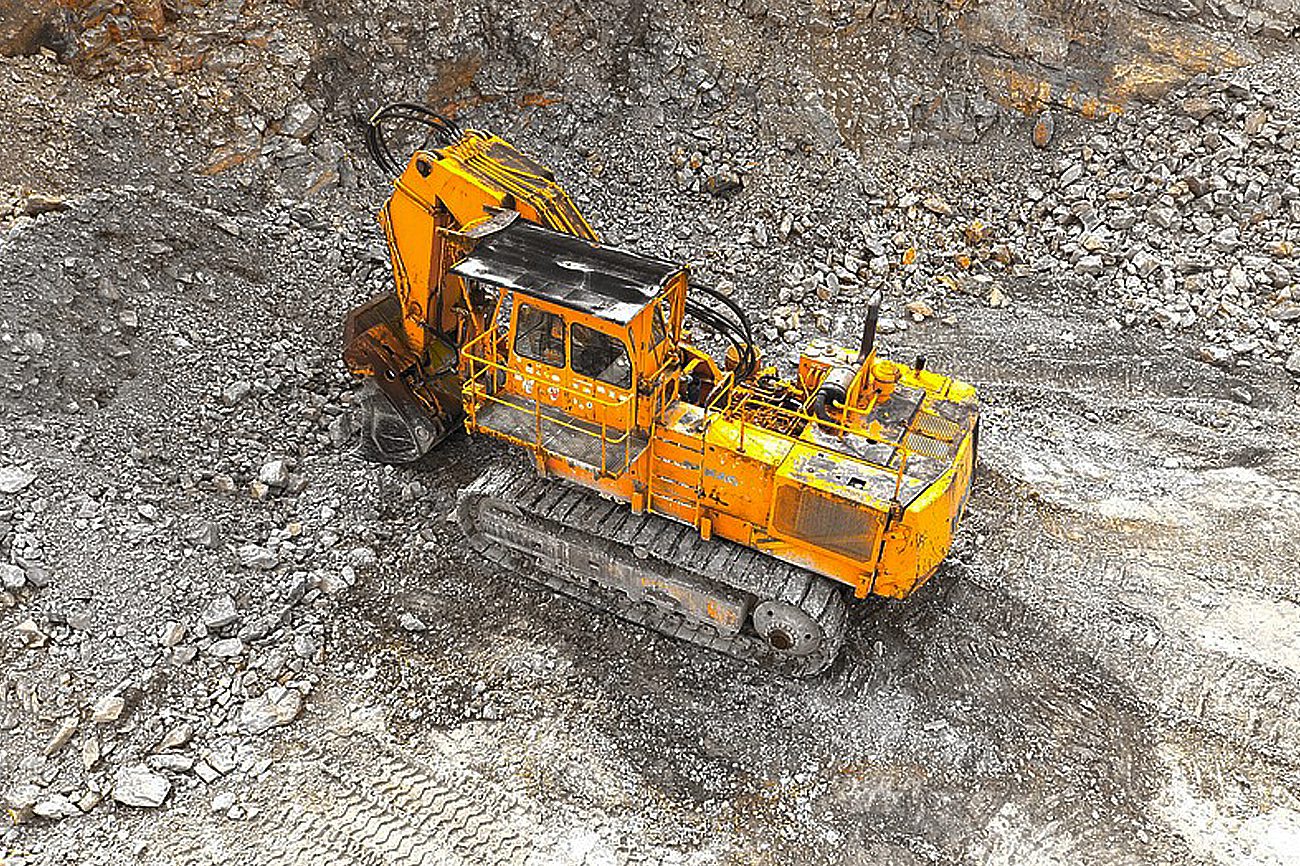 Houses are cracking, hill is collapsing: Quarry on Fruska gora is operating without a permit
At the pit in the Kišnjeva glava quarry near Rakovac, on Fruska gora, trachyte is still being exploited, although there has been no permit for such works as of December 31, 2020.
The works are taking place illegally in the area of the Fruska Gora National Park, reports VOICE.
"Seventeen years after the development of the first project for permanent shutting down and recultivation of quarries in Rakovac, neither the pits Srebro nor Kišnjeva glava have yet been recultivated, although Srebro has been left to natural elements for several years and it is slowly rebuilding itself, and trachyte is still being exploited on Kišnjeva glava – as of December 31, 2020 without an official permit," VOICE said.
The owner of the Rakovac Quarry, Nikola Milinkovic, did not want to answer reporter's questions.
Dragana Arsic from the Movement Let's Defend the Forests of Fruska Gora said that she and a group of activists had once been told by police officers that the owner was "not Milinkovic, but someone much stronger".
She added that they had filed charges for illegal works at Kišnjeva glava pit and that provincial mining inspector had gone out on the field very quickly.
However, he only wrote a report of an economic offence, which is subject to a statute of limitations of six years. We are afraid, given how courts work and what kinds of obstructions of the institutions are carried out, that the procedure will expire and that the quarry will continue to work," Arsic said.
VOICE reported that the result of the field and office supervision carried out by the provincial mining inspector was "devastating", because the works and exploitation were carried out without a permit. Meanwhile, dozens of trucks a day, without a covering, leave the inhabitants of Rakovac in the dust clouds, as the locals said in an interview for the portal.
"Our houses are cracking, and the soil which has never been a landslide is now being eroded  – that is, our hill is collapsing, the road is collapsing. I do not know if this many trucks pass through any other place, this is not normal," a local woman from Rakovac, Mirjana, said.
Izvor: Beta/VOICE
Foto: Pixabay