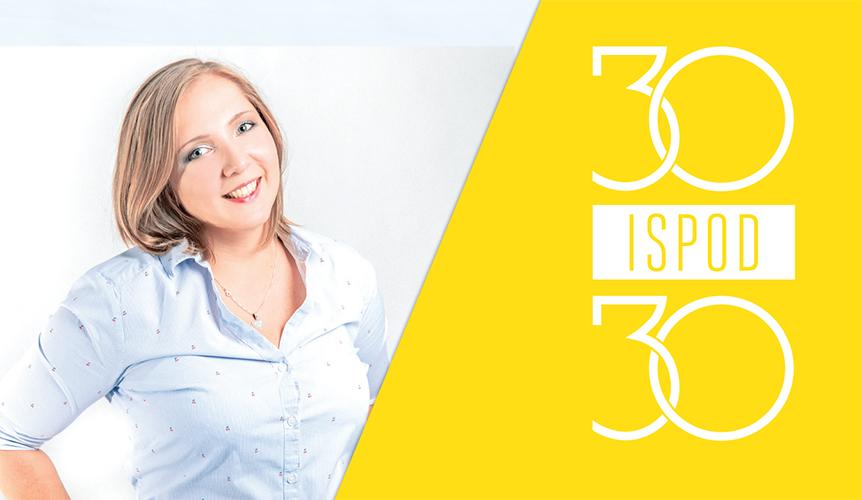 BIZLife "30 under 30": Vladica Jovanovic, entrepreneur, "Brodoto"
Vladica Jovanovic, activist, friend, queer woman and entrepreneur. An expert in social organizing, crowdfunding and socially responsible and sustainable initiatives and businesses. Director of "Brodoto" agency which for two years has been popularizing crowdfunding as a model of alternative financing. During her studies at the Faculty of Political Sciences, she was more involved in debates than journalism, and she is especially proud of the European University Debate Championship in Belgrade 2012, that she organized with colleagues from the "Open Communications" organization. Since 2010, she has been active in "Serbia on the move", an organization that uses activism to change society. Her commitment to the above mentioned organization led her to teaching leadership and social organization in the executive program of Harvard Kennedy School "Leadership, organization, action" in 2016. In the last three years, she has been developing social entrepreneurship, impact investing and crowdfunding ecosystems. She fights for freedom, women's solidarity and a responsible and sustainable relationship towards the planet. "Addicted to" music, bicycle and hanging out with friends (via FaceTime and in person). She loves sunflowers and people.
Is there anything you had to renounce in order to get to where you are now?
Sleep and worry about your own health. When chasing a grade point average of 9.5 for scholarship, jobs for a pocket money, volunteering everywhere because debate and activism, as well as non-formal education are important to you, you find time for family, friends, and night outs – you have to sacrifice something. I did the math – I'll make it up when I grow up. So now, when I'm in my thirties, I'm chasing both sleep and health and I am trying to prioritize things better, rather than living based on principle that everything has to be done immediately, without delays.
Did success reach you, or was it the other way round?
Honestly, I do not know. And what does it mean to be successful anyways? Based on what criteria? What I do know is that opportunities were not imposed on me, I was chasing them instead, trying to deserve and then justifying them. I think I was very lucky because I had people who supported me and pushed me to be better and faster, who believed in me a thousand times when I had doubts, and thus helped me to dare to try. The "What do you have to lose" trick. Their support and faith has greatly contributed to my encouragement and to accomplish many things to this day that I thought I could not.
What is the most important lesson you have learned in your work so far?
"Haters gonna hate", but as long as I do things from the heart and do the things that matter – they will always reach the right people, sooner or later. I learned that if you want to win, you have to play first. If life is a "kingdom of darkness" – at least give it a try; it's easier for me to repent than to feel sorry that I haven't even tried. And you always have to be prepared, sometimes it will pay off, sometimes it won't, and along the way you have to stand up to those who believe that life is a "zero-sum game" – that if I win, someone has to lose, because then, in the end, that will be a realistic balance of power.
What is the ultimate goal?
What I strive for is to know that I have done the best I can to empower others to accomplish whatever they want – especially girls and women, LGBT people, all struggling to conquer freedom and rights, and pursuing initiatives and businesses that are contributing to the society and the planet. In addition, the most important thing for me in all that is to always remain the person that my family, friends and mentors still love and be proud of what I become (once I eventually grow up).
  _________________________________________________
Personally
Favourite school subject?
History and English Language and Literature.
First job?
Selling photos with dad at weddings and christenings from the age of 11, processing snail houses during the period between elementary and high school at the company "Voćar" d.o.o.
First office job – "British Council Serbia".
Business role model?
Sonja Dakic, Zoja Kukic, Sanjana Hatotuva.
Motivational song?
"Don't Stop Me Now" by Queen.
Izvor: BIZLife magazin