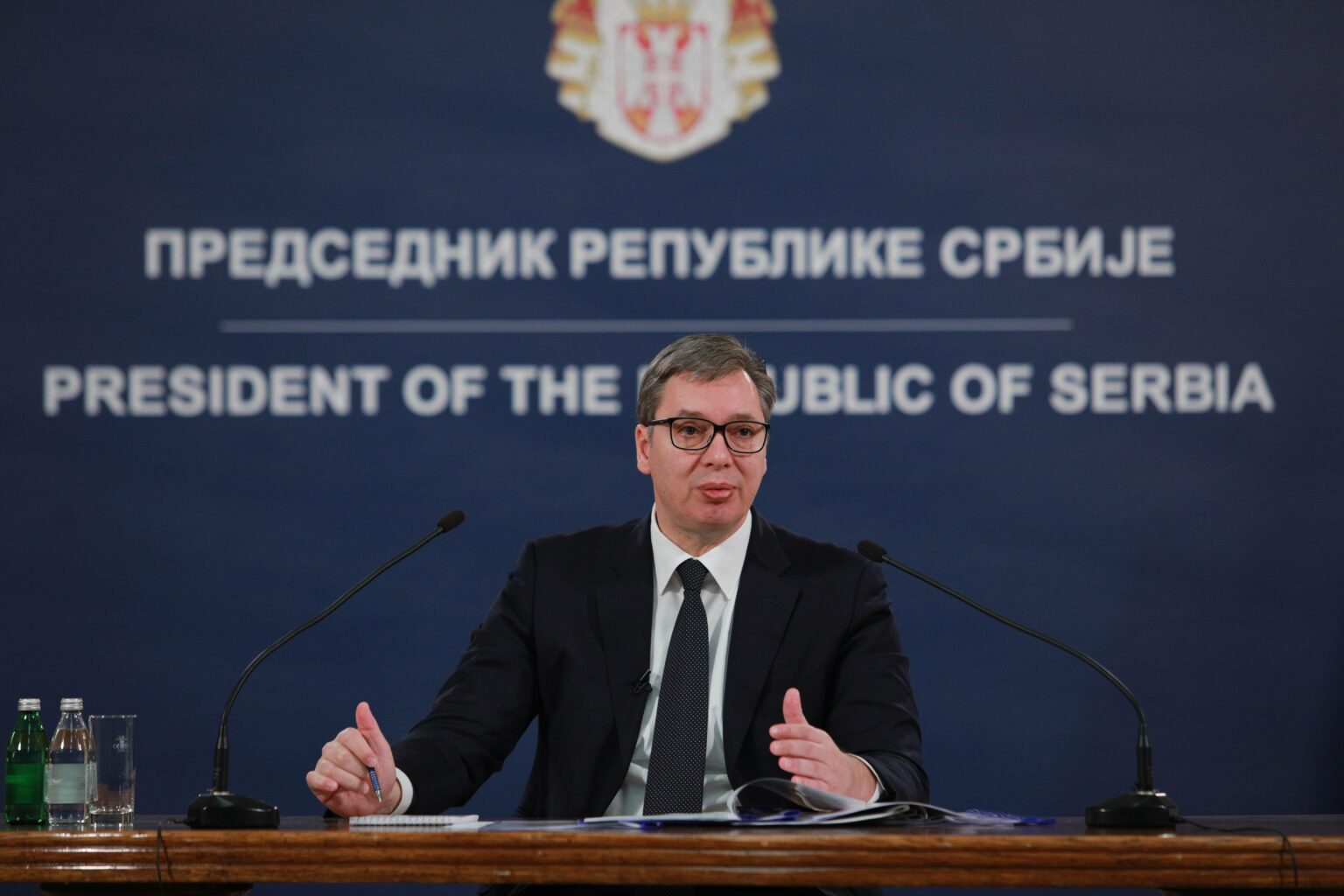 Vucic to nation: We have money, gas, sugar, we are strengthening the army… RSD 5000 more for young people
President Aleksandar Vucic has said that Serbia is stable in terms of energy, that there is enough food, that the state is liquid and he announced additional aid to young people for the New Year of RSD 5,000.
In his address to the nation, Vucic said that there were now 253.7 billion dinars in the state account, i.e. more than two billion euros, which means that public finances are liquid and stable.
"Public debt is 53.7% of gross domestic product (GDP). The problem is the strengthening of the dollar, but we have taken measures to reduce the share of the dollar debt from 28 percent, which was the percentage recorded four years ago, to about 12 percent," Vucic said, noting that he expected the signing of the new arrangement with the International Monetary Fund (IMF).
20% of defence industry remains in Serbia
Vucic announced new investments in the Serbian Army, adding that he had signed an order requesting from all our factories to leave 20% of our products to the Republic of Serbia and the army.
"As commander-in-chief, I want to inform you that in order not to run out of ammunition and weapons, I signed that all our factories had to leave 20% of everything they produced to our army," the president said.
"We started to make additional investments, 100 million euros have been invested since Friday, we do not want our machines to be from the sixties and seventies," Vucic said at the Palace of Serbia.
He pointed out Serbia was finding buyers for its goods, so that everything made over the next 20 years could be sold.
RSD 5,000 for young people
Serbian President Aleksandar Vucic announced that an application for new financial assistance for young people, of RSD 5,000, would start from December 1."Before the New Year, from December 1 to 15, there will be new aid for young people in the amount of RSD 5,000 each," Vucic said.
He also pointed out that pensions would be increased as of November, so the average pension in Serbia would be RSD 38,000. "As of November 1, we are going to increase pensions, which pensioners will receive in December, and then an additional increase will take place next month. The total increase as of January will be between 20.2 and 20.8 percent," Vucic said.
The president of Serbia added that salaries in the public sector would be increased by 12.5 percent, and for military persons, officers and non-commissioned officers by 25 percent, so the minimum salary would amount to RSD 40,020.
The cheapest bread, enough of sugar, salt…
When it comes to food items, Vucic said that Serbia provided the cheapest bread in Europe, at the price of RSD 53.50.
The state has sufficient quantities of sunflowers, sugar and salt, he said.
"We increased the quantity of cans, 11 million litres of oil, which is more than 50 days of consumption, we increased all the quantities," Vucic said.
Izvor: RTS, N1, Agencije
Foto: Beta