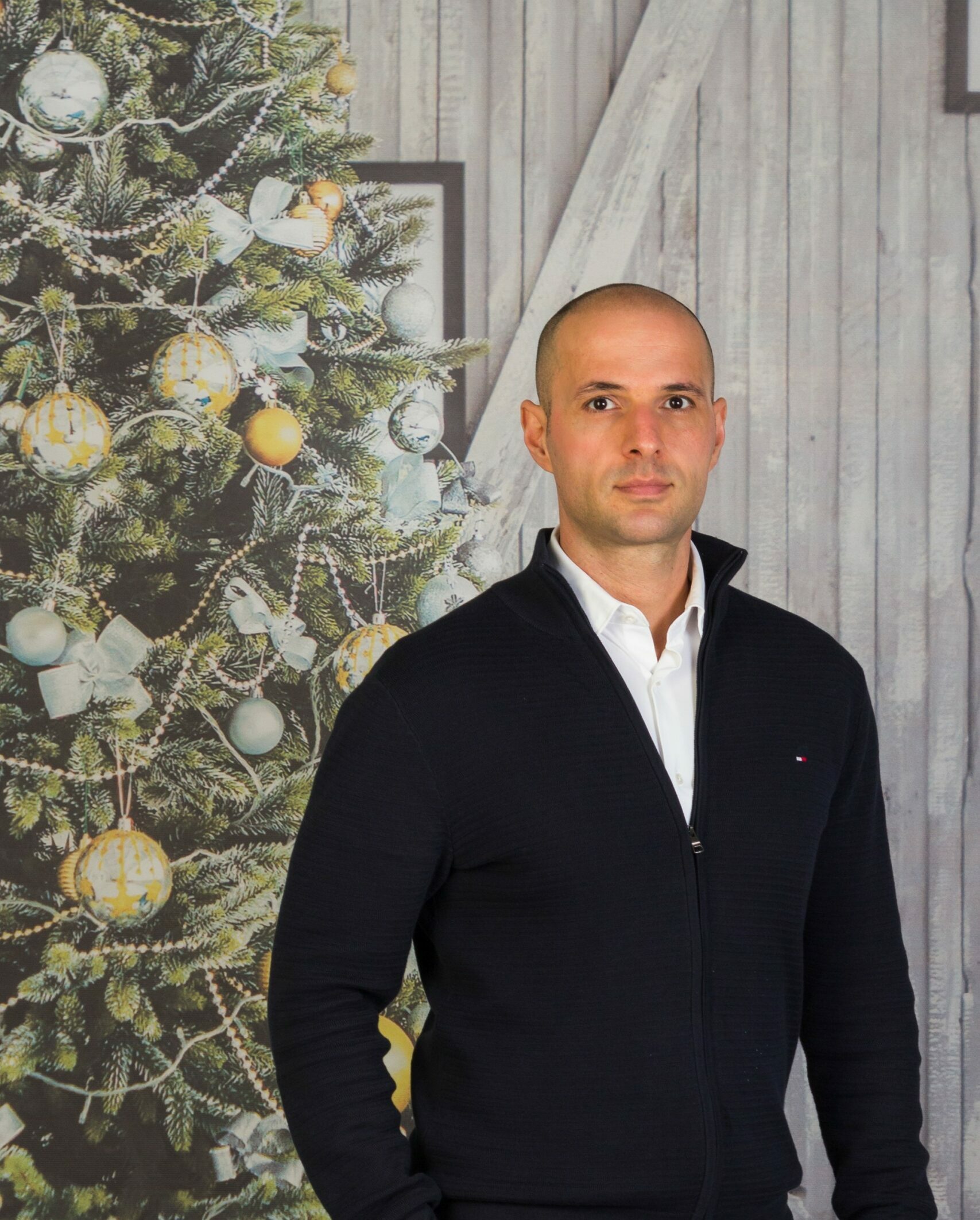 "True customer understanding is crucial"
Alex Linchev, Shopping Center General Manager of Ada Mall
How would you rate 2021 in the retail sector? What was the year like for Ada Mall?
The retail market hasn't been in such an upheaval and overhaul since the Industrial Revolution. But rather than heralding the retail apocalypse, 2021 showed a real retail revolution. Yes, many small retailers faded away and some categories suffered from supply shortages, but these subdued problems were existing vulnerabilities prior to Covid and during the pandemic they simply came to more light. However, 2021 was truly revolutionary. Retailers shifted away from 150 year-old oligopolistic shopping model where manufacturing and supply were constructed on the presumption of the ever 'ravenous' consumer who shops more and more each year, and leaped into a customer-centric world, where demand and understanding properly this new-age consumer drives supply, where experience and not only transaction is at the heart of the business, and where off- and on-line are not competing models, but rather inseparable parts of one new shopping experience. 
Belgrade and Ada Mall were no exception to the above global trends. At Ada we used customer intelligence data from our 30 000+ loyalty program members to build in more targeted discounts, prizes, niche events and added value tied to the shopping experience. In the pandemic we replaced more than 4 000 m2 of underperforming tenants with shops better suited to the post-Covid world, we further bridged the gap between retailers and the landlord by understanding better our mutual catchment area and fine tuning the way we market to them. We capitalized on CSR campaigns with palpable impact on the environment and society.
In terms of figures, Ada Mall visitors surpassed the previous year and almost reached the pre-pandemic levels. Turnover increased even more than footfall, and we saw very strong and sustainable weekends traffic.
The mall reached near 100% occupancy for the first time since its opening and we optimized the tenant mix by ensuring we have all the proper tenants for our catchment area.
In one interview you said that Ada Mall is defined by three factors: human, sustainable, and local? Can you clarify that?
The modern retail is human-centric, meaning everything from interior to the way you serve customers must be pivoted on the genuine understanding of their needs and pains. And these, broadly summarized, are easy, quicker, hassle-free shopping experience that feels entertaining, rewarding and with real tangible contribution to the environment and the local community. 
Some of the ways we have strived in this direction in Ada Mall were developed via our free app- and card-based Ada Loyalty Club program. Not only could customers enjoy shopping new collections with discounts, have an early bird opportunity at sales events like Black Friday, but all the receipts they generated could also be exchanged for various prizes ranging from shop vouchers, air pods to tickets for opera houses, theatres and seaside holidays. All these perks were not provided on a lottery or haphazard basis, but rather through a coherent and rewards-guaranteed mechanism where you shop – you win. You shop more – you win more. As simple as that.
One example of our sustainability and society contribution efforts is our traditional Sales Day – the first Tuesday of the month – which was transformed into a Green Tuesday by connecting discounts in the mall with various green initiatives: we planted more than 100 trees; we had numerous kids workshops on nature preservation topics; we gathered tons of dry packaged food, toys and books for children in need; we subsidized meet-and-greet discussions with local best-selling authors; we supported local designers and are about to host a second concept fashion store developed by young Serbian artists; we regularly update the 500 + books in our in-mall Free Library and Study Center; and we have planned even more for 2022.
On the occasion of the center's second birthday, customers were offered a loyalty program. What are the reactions and feedback from customers and are you satisfied with how the program is progressing? How do you plan to further enrich it?
The Program was received much better than we expected, so much so that it currently registers near 8% of the entire relevant mall turnover. Customers loved it for its simplicity and straight-forward rewarding mechanism, where each dinar spent in the shops has dual privilege: it uses discounts on non-discounted items in 70% of all fashion shops and it brings points, with which customers can claim tens of thousands of annual prizes worth near EUR 100 000. We will further develop Ada Loyalty Club by enriching the discounts and prizes next year.
Ada Mall very often organizes events in the mall itself: shopping days with special discounts, designed events for children and adults for the popular Halloween. Does this mean that today's customers expect more from the mall than just shopping? How do you plan and create this "added value"?
The customer expected from the good shopping centers more than just shopping even before the pandemic. The difference now is that people shop less frequently (huge number of visitors over weekends and more balanced numbers over the working days), they shop on larger average receipts and they prefer discount, sports, DIY and some upper-tier multi-brand shops that offer high quality and bigger value for money. The consumer emerging from the pandemic, or better say the consumer of the endemic, is more susceptible to change of loyalty in favour of retailers with strong fidelity programs who can also ensure seamless omnichannel experience, during which an online purchase can be combined with in-store trial and pick-up. The new customer values quality over quantity, appreciates personalized service and craves safe and fun shopping. In this context, all the events we are organizing in Ada Mall are above all aimed at generating this easy, fun, personalized and rewarding shopping experience. These are not mass events and are very far from the standard pre-Covid large-scale concerts and almost generic marketing campaigns. For our campaigns nowadays and for reaching their target audience, we very often communicate by talking directly to the different segments of the mall customers using our Loyalty platform, consumer surveys' database, customers' social media feedback channels and we further differentiate and personalize this communication using online email marketing platforms. Gone is the age where you go to a billboard or social media, place a generic catchy slogan with some superlatives and hope to stand out.
The pandemic has caused a great transformation of shopping centers and one of the trends in retail in the world is the so-called Consumer engagement centers. Do you plan to apply such a format in Serbia as well?
Talking about shopping centers as engagement centers, I feel a lot is missed out and very often a lot is underestimated. Almost every shopping center nowadays claims to have achieved that and almost each mall manager will tell you that this is the future for their asset. An engagement-center mall however is a very high-stake high-entry model which requires enormous customer data analysis and synergies with the city community. One example of a truly customer-centric shopping center of the future is Ingka Group (the mother company of IKEA) which launched its latest "meeting place" mall destination called "Livat Changshka" in China. It includes near 400 shops, 500 live-work units, 12 000 m2 of green area, vibrant mix of cafes and restaurants, sports and cultural facilities, digital touch points, the "Livat Family" loyalty program, communal services and many more.
Ada Mall currently has the privilege of having an exceptionally strong loyalty program where we see consumer behavior intelligence data in real time from some 30 000 members of our core target audience. This is a priceless opportunity to understand better and cater better for our customers. Once we get an upper hand on this, Ada Mall will move closer to a true consumer-engagement retail center. Based on the new shifts in consumer behavior, so far we have managed to secure common area pick-up point, a designer fashion hub, in-mall free Library and Study Center, new digital playground, escape-room and "scary" maze suitable for groups and company team buildings, application-based loyalty, application-based online shop for loyalty prizes, in-mall receipt registration and loyalty prize collection point, in-mall lockers and bike stands, direct footbridge to Ada Ciganljia park (which is fully built but expected to receive its Usage permit in spring 2022) and of course above all an awe-inspiring interior and exterior which make each visit a truly aesthetic experience. All these, together with the uptick in new residential and retail developments in our immediate catchment zone, move us closer to a genuine community engagement center.
Today, the "Consumer Society" consists of as many as five generations of customers: from baby boomers to alphas (born in 2017 and later). What generations are your customers and do their habits and expectations differ?
Today, for the first time in history, consumer market includes all five generations of shoppers: the Baby Boomers (1946-64), Gen X (1965-80), Millennials (1981-97), Gen Z (1998 – 2016), and Alphas (2017 onwards).
Where Boomers tended to be more alike than different, Millennials and Gen Zens celebrate the values represented by human diversity. For Ada Mall these two generations represent almost 70% of its footfall, urging us as mall management to always be at the forefront of all new consumer tendencies and to be able to integrate them in our marketing and leasing strategies.
For these young consumers, segment labels associated with ethnicity, race, and religion increasingly don't matter. Millenials and Zens cherish access to functionality over ownership and demonstrate a clear preference for experiences over the acquisition of "stuff". While in the past, consumers flocked to the shopping centers seeking value, epitomized by the relationship of price to branded goods, the future mall will cater to the collective and individual values of its customer base. The pandemic only accelerated this trend. The new consumers clearly prefer personalized, authentic brand interactions, a preference often combined with a belief in the benefits of creating and sustaining strong connections to their local communities.
Izvor: BIZLife