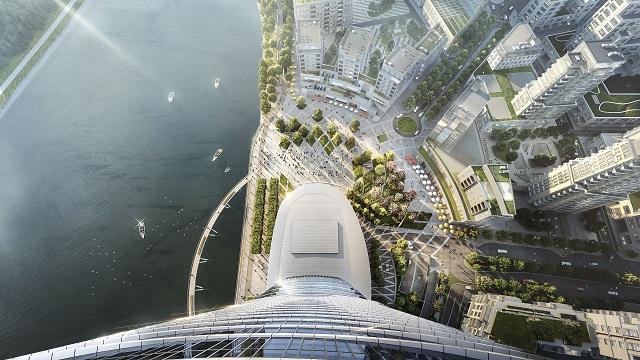 New gathering place in the city: PLATEAU at BELGRADE TOWER (PHOTO)
The design of the new city area within Belgrade Waterfront is inspired by the art of European squares, with the addition of specific elements of the local heritage and tradition. Belgrade will soon get a new, multifunctional public space within Belgrade Waterfront, which can be used for daily relaxation, but also for the organization of various cultural and entertainment events. Right next to the Sava River, as part of the Sava Promenade, the plateau in front of the future symbol of the city, Belgrade Tower  (Kula Beograd), a unique open space, will be created and it is intended to become a new place for the gathering of the citizens of Belgrade and their guests.
Life in an exciting city such as Belgrade opens up many opportunities for spending free time. This time, it will offer something new to those who are searching for fun and for an extraordinary visual experience, and who also like to spend time next to the river. The plateau next to Belgrade Tower will improve the cultural offer of the city, as a multifunctional space whose amenities will be adapted to different seasons, and which will be used for concerts, festivals and other important events.
"When we designed the plateau, we were inspired by the urban culture of Belgrade and its natural surroundings and long history," says John Wong, director of the SWA Group, which was in charge of the project design. "This city has attracted the citizens of Serbia and Europe with its art and movie scene for years," adds Wong.
The appearance of the plateau is inspired by the art of European squares, known for their striking style. However, designers also took into account the local heritage and tradition, in order to create space that would attract the observer's attention in a second.
Izvor: BIZLife
Foto: Promo