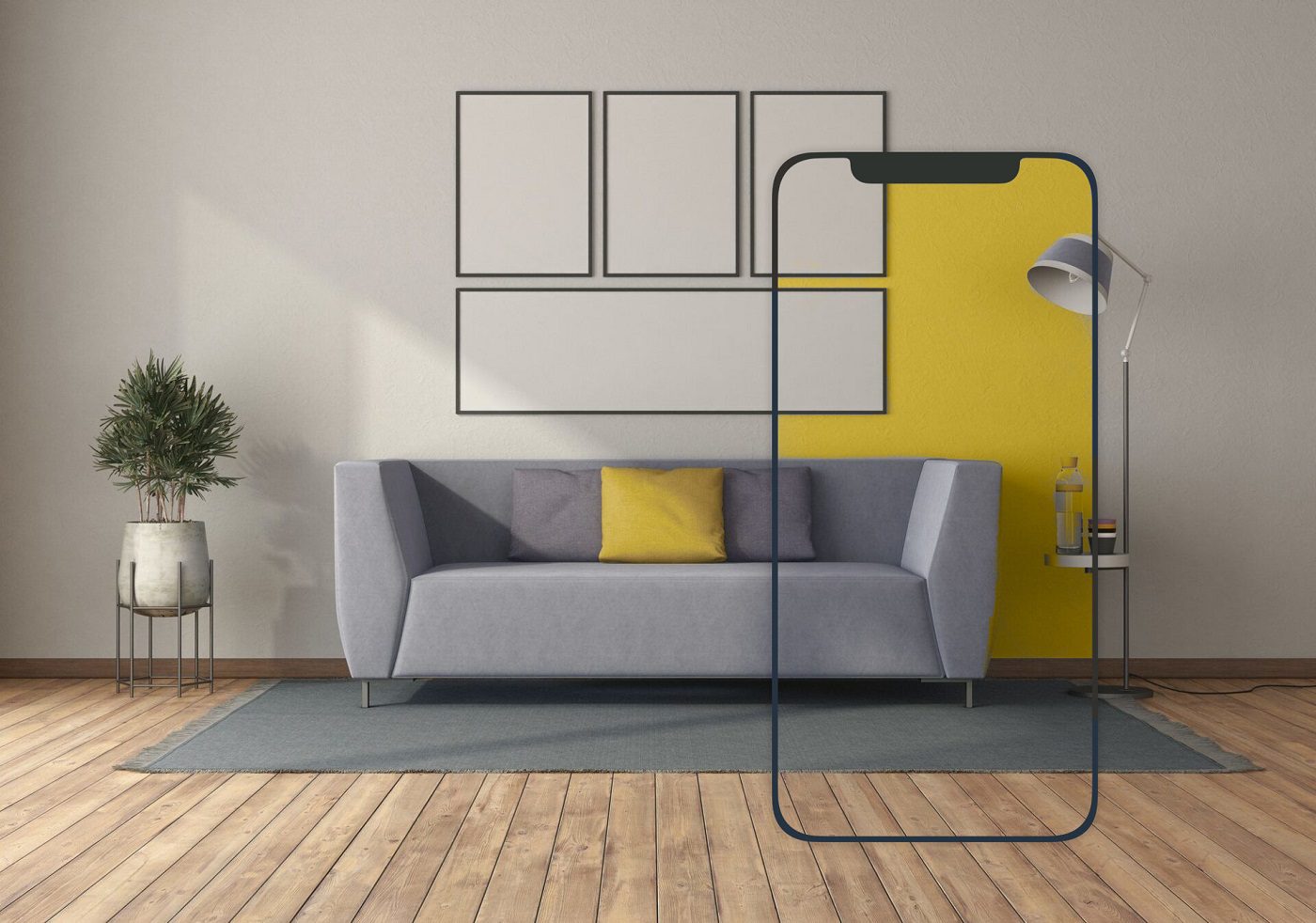 From Altamira to the iPhone (VIDEO)
Humans have always strived to leave their mark and adapt their surroundings to their needs. With the recent expansion of the middle class in China, one of its fresh billionaires is a man who has made his fortune by satisfying the needs of this growing population segment. His core business? Selling doors. It might sound trivial, but when people get the chance to have their own space and their own home, their pride and desire to decorate their hearth start at the doorstep.
However, this story does not end at that very same doorstep. As you enter a person's home, you will indubitably be exposed to the individual, intimate impression that person wishes to make. Ever since our distant ancestors had ventured into the caves seeking shelter for the very first time, they desired to leave their mark. From Altamira, Lascaux and Magura, it's crystal clear that we've always had the urge to adapt and adorn our living spaces to our satisfaction – to make them calming, relaxing, stimulating, inspiring… to make them feel like home.
Once we left the caves, we employed natural materials of various designs, tapestries, wallpapers, painting and icons, colors and other effects to create a synesthesia of emotions and allow our rooms to speak to us using their tone, their message and their narrative. What we realize now is that regardless of how much we shape the space which we live in, that same space shapes us back through our constant dwelling inside it.
The world has changed and our needs have evolved with it, but some things have refused to move forward. The paint and wallpaper industry is very conservative by nature. Of course, designers will give us the opportunity to try out new patterns and colors, and to experiment in the realm of the "generally familiar", but at its core, the adaptability we've experienced in many other industries by leveraging new technologies has somehow failed to materialize in the domain of home decoration and improvement.
Up until now
The innovative and optimistic startup from Belgrade is on a quest to completely reinvent the way we think about the process of choosing colors, wallpapers, designs, shapes and the overall look of the space we're planning to redecorate. NewCo is a company that's been around for less than half a decade, and they're already preparing to make tectonic shifts in a centuries-old industry by deploying their software application called "See for Yourself". By leveraging the latest achievements from the realm of Augmented Reality and Computer Vision, NewCo enables us to use the virtual window inside our smartphones to visualize our bedrooms, living rooms, dining areas and other corners of our interior space in any color we desire, alongside a plethora of available wallpaper designs.
Nevertheless, all of this was done with a very valid reason. Since you don't want to leave spots and spill paint over your sofa, armchair or your favorite framed photo or painting, you'll be able to use "See for Yourself" and its AI technology to visualize exactly how your perfectly painted walls or new wallpapers would look with just a few simple clicks on your phone.
The relevance of this technological marvel is even more remarkable now that we know the optimization of the application was handled on a level which enables the human eye to practically not notice the thousands of processes simultaneously playing out to provide the end user with the perfect final image.
If we stop and take a moment to look around, there's so many things we've become used to doing through our phones, digitized and just a swipe away, that the inevitable question beckons: how did we put up – until now – with ordering color palettes, keeping one eye closed while holding a paint sample in front of the wall, going through debates on how which color would look like under what light and how it would affect our emotions. The worst thing is that all this hard work actually takes place before we even order testers and the painting process begins. NewCo still hasn't managed to physically paint the wall through a camera lens, although they don't exclude this as an option in the future, but what's certain is that now the screen of your phone or tablet can become a window into the world of imagination and possibilities which you'll be easily able to unlock.
The app will be commercially launched in the Serbian market in the very near future, while the strategy for expansion onto the global market is currently being tested to find the most suitable partner.
It's evident that a service like this is indeed necessary and not just something "nice to have", which means the adoption and mass use of this new tech are virtually guaranteed. The one thing that matters is: what will you be using this novel option specter for, and would you allow yourself to dream, even if it were for just a second, about a completely different and bold look of your walls?
What's fully clear to us is that we'll know who to thank when in a couple of years every single apartment and home gets a full makeover, and when every visit to our friends lasts longer because of the inspirational surroundings which we'll all share.
Izvor: BIZLife
Foto: Promo