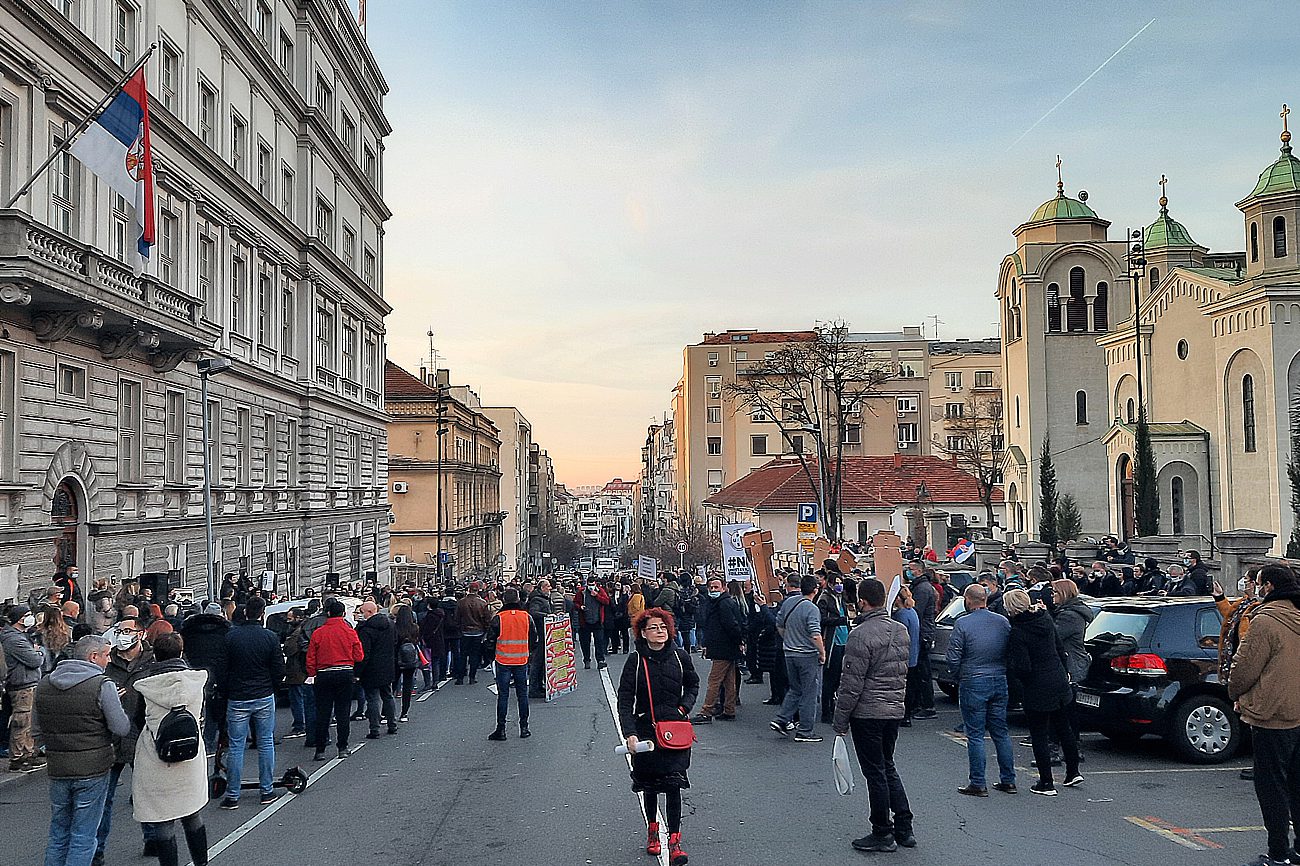 FREE HAIRCUT in front of ministry: New PROTEST of small businesses (PHOTO/VIDEO)
The Association "Protector of Entrepreneurs and Businessmen of Serbia" has held another protest in front of the Ministry of Finance and Economy.
Hundreds of people gathered in front of the ministry building to repeat their demands, to which they did not receive a response after the previous protest earlier this month.
Small businessmen from all over Serbia came to the protest again, mostly tourist workers, hairdressers… but they were also joined by the representatives of the association of freelancers and entrepreneurs of Serbia.
"As of January 1, you are leaving 200,000 people without jobs", "Stop new levies such as eco tax", "Right to work", "Travel agencies are dying", "We want a fair tax system".
An interesting detail happened when several chairs were set up at the entrance to the ministry and "dissatisfied" hairdressers gave free haircuts to those who were interested.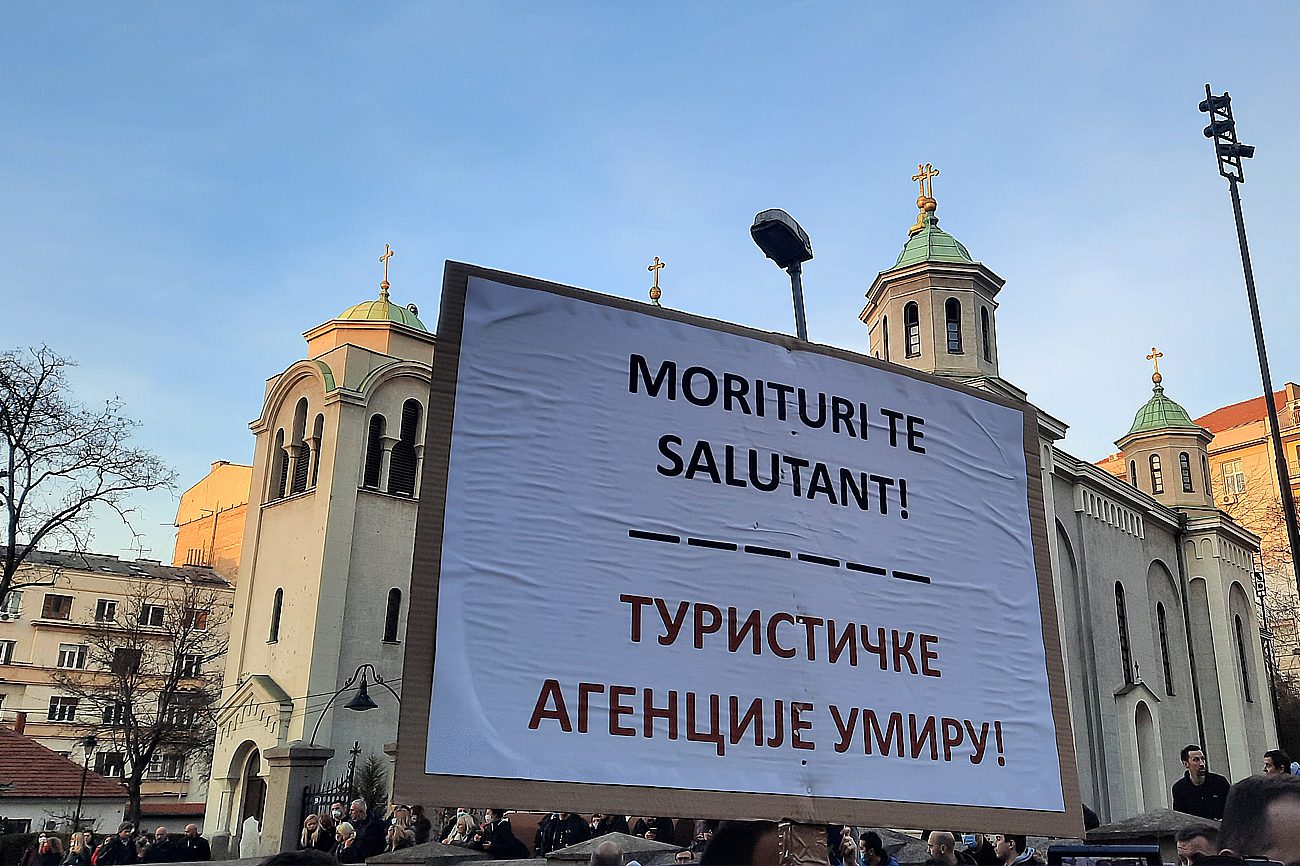 Small businessmen and entrepreneurs of Serbia will not give up on the request for state aid, and one of the main ones is the write-off of taxes and contributions on salaries, which were postponed until January 1, 2021.
This was said at the protest by the representative of the association "Protector of Entrepreneurs and Businessmen of Serbia", Sladjana Trajkovic.
"We are not giving up on the request for the state to help us and write off deferred taxes and contributions," Trajkovic told Beta agency.
At the protest, a letter was read from a representative of musicians, Vladimir Stankovic, who asked for a meeting in the Ministry of Culture about the extremely difficult position of his colleagues. The letter states that a small number of musicians received aid, while the existence of the majority is endangered.
The list of requests includes the abolition of the eco-tax in the amount of RSD 5,000-RSD 2,000,000 and the collection of advance payment of income tax, the abolition of the music license based on copyrights for playing music for companies that did not work and the postponement of fiscalization due to additional costs.
Izvor: BIZlife, Nova S, Beta
Foto: BIZLife