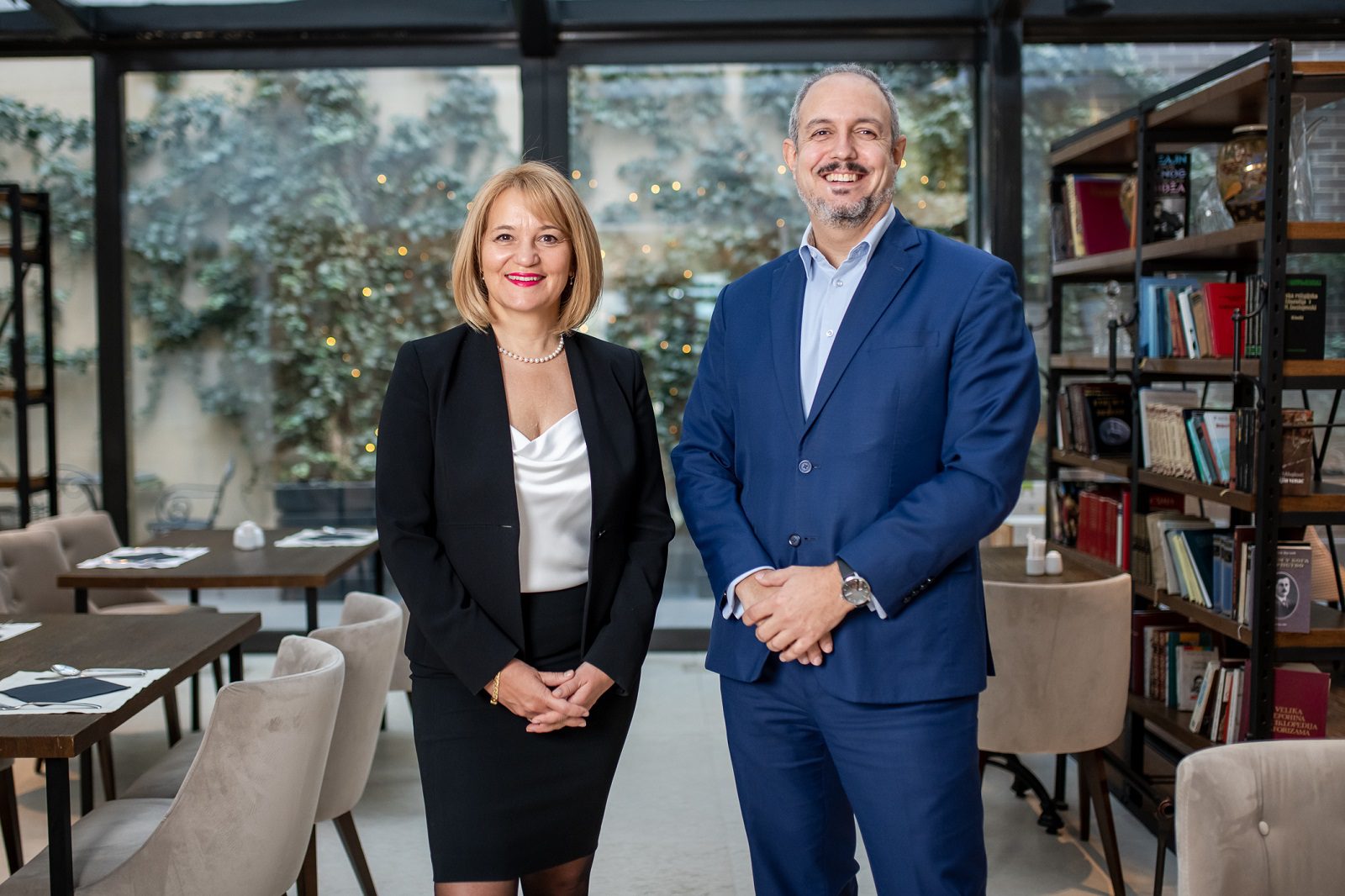 Arthur D. Little expands into the Balkans with new office in Serbia
Arthur D. Little (ADL) has opened a new office in Belgrade, Serbia. It will be managed by Bela Virag, Managing Partner of ADL Austria, with Executive Director Milena Matić responsible for local market development. Further expanding ADL's global footprint, Belgrade is the company's 43rd office, with 20 new offices opened around the world in the past five years.
Committed to work as closely as possible with its clients, ADL has opened the Belgrade office to provide on-the-ground support to the Serbian organizations it currently works with, to expand its client roster, and to boost its presence in the western Balkan region. The company is also keen to offer local talent the opportunity to develop a career in strategic consultancy.
As Serbia prepares to become a member of the European Union within the next few years, ADL is positioned to help both public and private sectors embrace new, innovative ways of working in readiness for full access to the single market. In particular, ADL aims to partner with clients in strategic growth sectors including telco, finance, IT, transport and energy.
Bela Virag, Managing Partner of ADL Austria, comments: "Serbia is an increasingly dynamic market with lots of potential, and is actively looking for new ways to grow and expand. As an expert in achieving growth through the innovative application of technology, ADL is the perfect partner in this respect for both public and private sector organizations. We make the difference to our clients' business by working side-by-side with them as an integrated part of their team, and drawing on an international pool of industry experts – this means that we meet our clients' needs and ambitions with the most appropriate people, thus delivering the best possible solution.
"Opening a dedicated office in Belgrade shows ADL's commitment to the Serbian market, and will enable us to build synergies with local companies and institutions. We want to shake up consultancy in Serbia and offer a fresh perspective to both our clients and those looking to work locally in the industry."
Milena Matić, Executive Director at ADL, adds: "I'm proud of what we have achieved in past few years with our Serbian clients in the telco, IT, energy and government sectors. We're now looking forward to expanding our business into other areas where we have strong experience and expertise, such as transport, banking and insurance, and healthcare. We also plan to further strengthen the Belgrade office with a number of local appointments, drawing on the depth of talent that Serbia possesses – we offer a great atmosphere and the opportunity to work with a team of exceptional people."
Arthur D. Little has been an innovation leader in the consulting industry since 1886. We are a recognised expert for companies seeking to combine strategy, innovation and transformation in technology-intensive and converging industries. Arthur D. Little navigates clients through changing markets and ecosystems, helping them lead and shape that change. Our people have deep industry experience and understand tomorrow's trends and their impact on individual industries. Arthur D. Little has offices in major business centres around the world. We are proud to serve many of the Fortune 1000 companies worldwide, as well as other market leaders and public sector organisations.
Izvor: BIZLife
Foto: Arthur D. Little